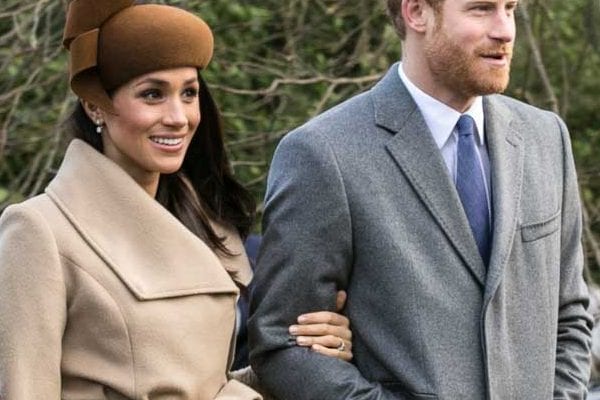 News
Royal Wedding Invitations Officially Released
By
|
Love is in the air, and it's almost time for Prince Harry and Meghan Markle to tie the knot! Today, the beloved royal couple sent out nearly 600 wedding invitations to their lucky guests.
Kensington Palace made the following announcement on Twitter today: "Invitations to the wedding of Prince Harry and Ms. Meghan Markle have been issued in the name of His Royal Highness The Prince of Wales."
Harry and his bride-to-be chose an elegant, die-stamped, English card design for their invitations. The details of their celebration were printed out in gold and black American ink. Once the printing process was completed, gilded edges were added to each invitation. Finally, all of the cards were burnished in order to add an extra touch of shine.
Skillfully crafted by Barnyard & Westwood, a printing workshop based in London, the invitations also included The Three Feather Badge of The Prince of Wales. According to a statement from Kensington Palace, a calligraphy printer was used to add the names of each guest.
Aside from the latest news about invites, Kensington Palace also revealed exciting information about the two receptions scheduled to take place after Harry and Meghan's wedding ceremony. Hosted by Queen Elizabeth, the first reception will be held during lunchtime at St. George's Hall. As the special day comes to an end, Prince Charles will hold a smaller reception in the evening for a group of 200 guests at the Frogmore House.
As for the wedding itself, Harry's niece and nephew have been selected as page boy and flower girl. According to Kensington Palace, the royal lovebirds also decided to treat their guests to a lemon elderflower cake, topped with buttercream icing and fresh flowers.
While the actual wedding ceremony at St. George's Chapel will be broadcasted for the whole world to enjoy, both receptions will remain private.
Best wishes to the happy couple!