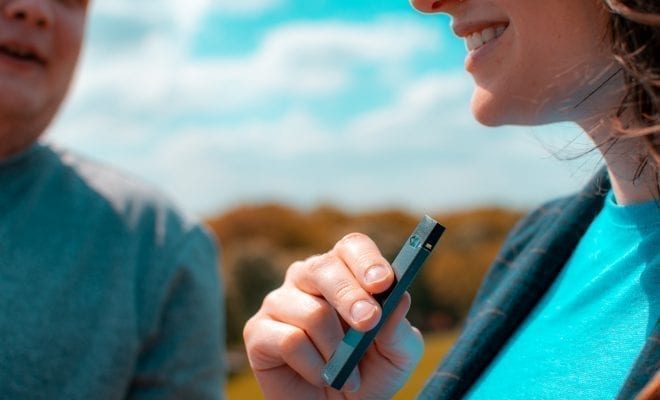 News
Popular Vaping Company Juul Labs Set to Receive $13 Billion in Investment from Big Tobacco
By
|
Altria, the maker of Marlboro, is reportedly looking to invest $13 billion dollars into the wildly popular vaping company Juul Labs. Fresh off receiving a previous $1.8 billion in investment from Canadian-based cannabis company Cronos Group, the injection of new capital will value Juul at $38 billion, inching it slightly ahead of other "unicorn" startups like Airbnb and SpaceX.
Juul CEO Kevin Burns released a statement indicating its reasoning for partnering with Big Tobacco, saying "We understand the controversy and skepticism that comes with an affiliation and partnership with the largest tobacco company in the US. We were skeptical as well. But over the course of the last several months, we were convinced by actions, not words, that in fact, this partnership could help accelerate our success switching adult smokers. We understand the doubt. We doubted as well."
The move is lauded as highly risky, especially considering the heat Juul has received from the FDA regarding what has been considered an "epidemic" of teenage e-cigarette use. Just last month, FDA commissioner Scott Gottlieb announced sweeping new restrictions to the industry in hopes of keeping vaping out of the hands of teenagers. Some of these measures included restricting the sale of Juul's exceptionally popular flavored vape pods to only be available for purchase online.
However, Juul has long maintained that its goal is to lead current smokers away from combustible cigarettes. While a partnership with Altria and Big Tobacco might not be perceived as the best move from a public standpoint, Juul and Altria have on several measures to help market vaping products. This includes providing Juul with retail shelf space right alongside traditional combustible cigarettes, along with supporting the logistics and distribution of Juul's products to over 230,000 retail locations.
Not all is harmonious with the announcement of this partnership, though. Some organizations are calling this a serious threat to public health, include Matthew L. Myers, president of the Campaign for Tobacco-Free Kids. He told CNN the deal "is a truly alarming development for public health and brings together the two companies that have been the most successful in marketing their highly addictive products to kids."