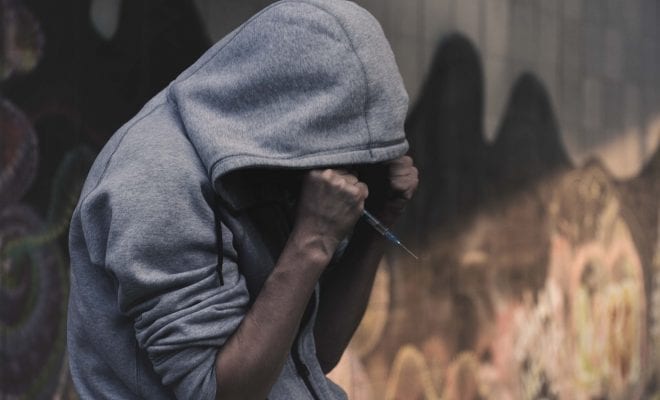 News
Opioid Epidemic Showing No Signs of Slowing Down According to CDC Reports
By
|
The opioid epidemic currently sweeping through the United States is showing no signs of slowing down, with a report from the Centers for Disease Control and Prevention showing overdoses are happening at an increasing rate. Opioid were the cause of more deaths than car accidents, gun violence, and HIV in 2017, and data from this report shows that opioid overdoses are not just confined to just one region, but rather the entire country from all walks of life.
As drug distribution networks become more intricate, it is continue to fuel the steady flow of readily available drugs to more areas. Narcotics like heroin and fentanyl are now commonly found in rural and suburban areas, where opioid addictions were initially founded on the abuse of prescription pills like oxycodone and vicodin.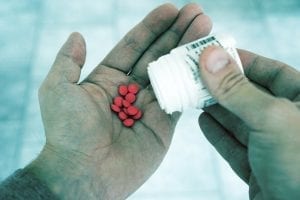 Thanks to aggressive marketing and lobbying by pharmaceutical companies to push opioid prescriptions in the '90s, America quickly became the world's leader in opioid use. Purdue Pharma, the company behind OxyContin, one of the most widely abused prescription opioids of all time, spent billions pushing research that this medication could be taken with little to no risk, despite knowing its high potential for abuse.
Thanks to a widespread crackdown on prescriptions, there has been an overall decline in physicians prescribing opioids. However, efforts to reign in the opioid epidemic have all but failed, as new, more powerful drugs take their place. Heroin has long been one of the most abused opioids available, capable of causing serious addiction and severe long-term health risks. Unfortunately, thanks to synthetic opioids like fentanyl, the number of opioid overdoses has skyrocketed.
Nearly 30,000 deaths were attributed to fentanyl in 2017, which is a massive spike when compared to just 5,000 deaths in 2014. Fentanyl has been flooding the U.S. markets from overseas, where the drug is cheaper to produce and transport and is attractive to dealers due to its extreme potency. Many deaths attributed to fentanyl are from drug users consuming what they think to be heroin, hydrocodone, or oxycodone, but instead, it has been cut with fentanyl, resulting in an overdose.
Fentanyl has been reported in cities across the country, with places like Los Angeles, San Francisco, New York City, and Chicago as areas that have been hit particularly hard by it. San Diego also has seen its fair share of fentanyl use, with authorities warning that fentanyl has even been used to cut cocaine, a move that is used by dealers to help stretch their product further, leading to greater profits.
The opioid epidemic has been declared a national emergency by President Trump, with new legislation being signed to promote the development of non-addictive pain medications. This, however, isn't doing enough to combat the growing addiction that thousands of Americans deal with on a daily basis.
96 percent of people with drug addiction began their drug abuse before the age of 18, according to CDC statistics. "We owe it to our children to stop addiction before it starts. Our nation must invest in effective prevention strategies to end this vicious cycle of heartbreak and loss," said Joseph J. Plumeri, Executive Chair of The National Center on Addiction and Substance Abuse. "No parent should have to bury a child as I did. Children should be able to lead full lives, free from addiction."