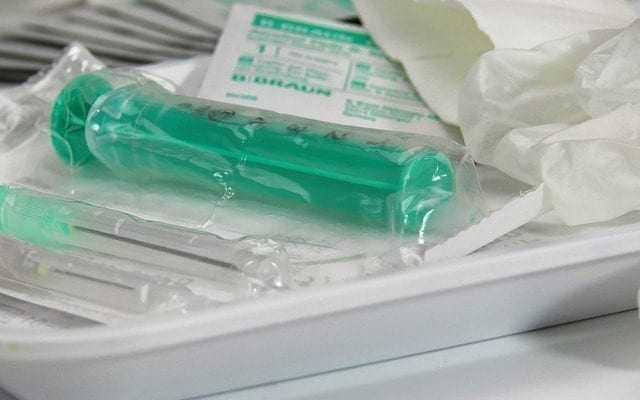 News
More Children Going in the U.S. Are Not Getting Vaccinated Against Any Diseases
By
|
Health officials are troubled at the statistics that point to less children not being vaccinated against any disease in the U.S. A report from the Centers for Disease Control and Prevention estimates that 10,000 young children have not gotten any vaccination for the 14 diseases for which shots are recommended. These diseases, which are all preventable from vaccines, include measles, whooping cough, and many others.
The vast majority of parents across the country follow the recommended vaccination schedule for children, but due to a recent increase in skepticism over the risks of vaccination, that number has since declined. 1.3% of children born in 2015 did not receive vaccinations, up from 0.9% in 2011, with only 0.3 percent of children not receiving vaccinations in 2001.
Amanda Cohn, a pediatrician and the CDC's senior adviser for vaccines, said "This is something we're definitely concerned about. We know there are parents who choose not to vaccinate their kids…there may be parents who want to are aren't able to." Nevertheless, it increases the risk of infectious disease outbreaks in schools and among children, where such diseases are easily preventable from vaccination.
The data reports that there is no concrete reason for the increase of unvaccinated children. Some believe that it stems from the choice of the parents who do not wish to have their kids vaccinated. There are other factors that point toward lack of insurance coverage and a disparity in low-income areas for the increase. In rural areas, children between the ages of 19 months and 35 months saw 2 percent of all kids not receiving vaccinations, nearly double the number of unvaccinated children living in urban areas.
There have been several concerning outbreaks of measles popping up in U.S. cities, a disease that is highly preventable thanks to vaccines. An outbreak was linked to Disneyland in 2015, resulting in dozens of people falling ill, which prompted California state epidemiologist, Dr. Gilberto Chavez, to warn "If you are not vaccinated, stay away from Disneyland."
Illinois, Colorado, and Washington have all reported cases of polio-like illness in children, another disease that vaccines protect against. While the CDC is still investigating the outbreak, it has reverted their recommendation to receive a full suite of vaccinations to stay safe.