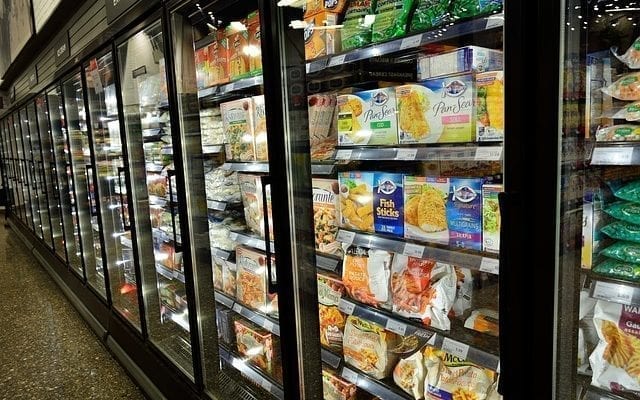 News
Massive Recall of Millions of Pounds of Food Affects Multiple States
By
|
Popular ready-to-eat salads and pre-made food items including burritos, wraps, entrees, and pizzas found at big-name retailers such as Kroger, Whole Foods, 7-Eleven, Trader Joe's, and Walmart have been recalled due to possible contamination. The recall stems from more than a dozen food manufacturers including Envolve Foods, Ruiz Food Products, and Bakkavor Foods.
Food makers have notified the U.S. Department of Agriculture regarding ingredients in products shipped to grocery stores that may have been tainted with bacteria, including listeria and salmonella. Such ingredients include corn, diced, onions, and other vegetables, all originating from McCain Foods, a multinational food provider.
Initially, recalls were relatively small, with only 200-900 pounds of salads falling under it. However, this number has since grown to nearly one million pounds of food, and now includes a great number of ingredients such as ready-to-eat meat and poultry products. Will Wallace, senior food policy analyst for Consumers Union, told USA Today "These recalls demonstrate just how complex and interconnected our food system is today. When you buy something from the store, it's possible the company that produced it was three companies ago. This is a big deal. It could impact tens of thousands of people, if not more."
Envolve Foods, producer of popular Simple Truth ready-to-eat chicken and beef products have been recalled, after being distributed to two dozen states at stores including Kroger and Ralphs. Recalled products include The Cadence Gourmet-branded Steak Fajitas, Tuscan Tomato Basil Chicken & Sausage and Rustic Toasted Tomato Basil Chicken & Vegetables, all with expiration dates into 2019.
Go-Go Taquitos, sold at 7-Eleven, have been recalled by Ruiz Food Products due to a possible salmonella contamination. Over 2.5 million pounds of its Beef & Taco Cheese Taquitos, Buffalo Style Cooked Glazed Chicken Taquitos and Chipotle Chicken Taquitos have been taken off the market. These products were shipped to dozens of states, including California, Arizona, and Texas.
SK Food roup, producer of Jenny Craig Chicken Wraps with BBQ Sauce, have also fallen under the recall. The company also states contaminated vegetables as a potential source of salmonella and listeria bacteria. These frozen, fully-cooked wrapped were shipped directly to consumers via catalog sales to states including California, Colorado, Florida, Hawaii, Idaho, Illinois, Maryland, Michigan, North Carolina, Oregon, Pennsylvania and Texas.
Overall, this food recall has widespread implications for food safety, affecting two dozen retail chains and 13 food companies, all supplied by McCain Foods. Listeria and Salmonella can be very harmful, especially to children and elderly people. To learn more about the affected products, head over to the Food & Drug Administration website for a complete list.