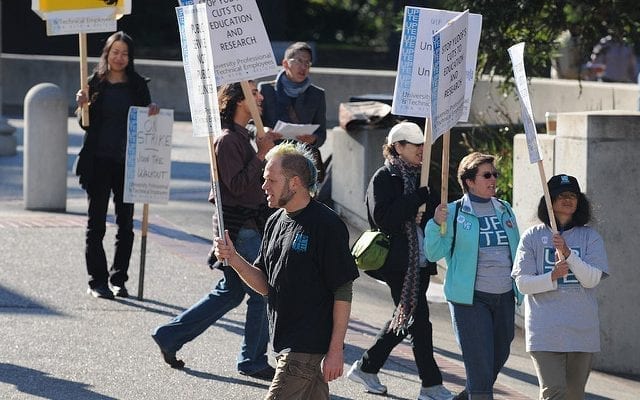 News
Los Angeles Teachers Move Forward With Planned Strike
By
|
Los Angeles public school teachers are expected to go on strike Monday morning. The strike is the result of failed ongoing negotiations between the teachers union and the school district. After nearly two years of negotiations, teachers in the district have had little success. The LA teachers union comprises of more than 34,000 educators spread across the county and is one of the largest teaching districts in the nation.

During the planned strike, district schools will remain open, including all before and after-school programs. Schools plan to utilize the 400 recently hired substitute teachers to continue classes. The United Teachers Los Angeles, which includes teachers, librarians, school nurses, and counselors, went on strike nearly 30 years ago, which lasted nine days.

Negotiations began at the start of 2017, with union members working for nearly a year without contract. While the negotiations are close to reaching an agreement for teacher salaries, teachers say that the strike is more about the students's learning conditions.

California Governor Gavin Newsom recently announced a proposed budget that would allow more funding for public schools, along with increased teacher salaries. Despite this, the LA Unified School District says the offer is not enough to meet the unions demands.

At a press conference, LAUSD Superintendent Austin Beutner told attendees, "If they want a strike, they'll have a strike." He added "We're doing everything we can to avoid it. We don't want it because we know the harm it will cause." The district has said that of the $2 billion in reserves, much of it has already been pledged to other causes, including cafeteria workers and bus drivers. It warned that, if the all the demands of the UTLA were met, the district would go bankrupt.

The district has since hired substitutes, seemingly preparing for a multiple-day strike.