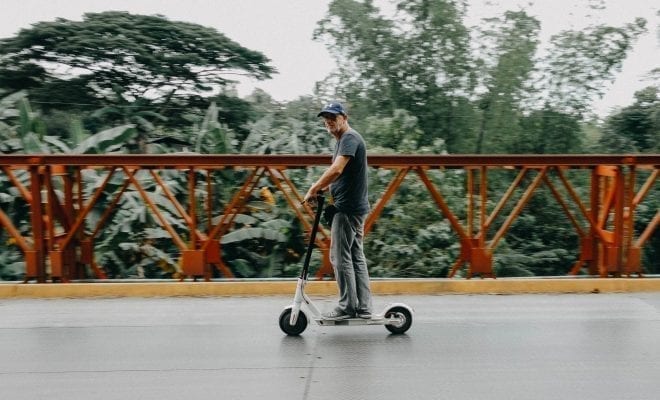 News
Lyft Launches Scooter Service, Uber Soon to Follow
By
|
Wanting to capitalize on the burgeoning electric scooter market that's taking over cities across the country, Lyft has announced Denver as being the first market for their debut dock-less electric scooters. While there are already several billion-dollar startups like Bird, Lime, and Skip taking up a large portion of the market, Lyft is banking on their cozy reputation with city officials to help them break into this new venture.
The rideshare company has said that it has been awarded permits to operate its fleet of both electric bikes and scooters by the Denver public works agency. Lyft has plans to initially operate 350 scooters, starting with 100 scooters strategically placed around "opportunity zones", which are appointed as being low-income areas by public transportation.
Unlike other scooter companies, Lyft's fleet will not be available for 24-hour operation. It says the scooters will be only be available to rent between 6AM and 8PM everyday. They will however run you the same amount as its competitors, costing about $1 to unlock and 15 cents for each minute of use. The scooters are said to have a top speed of 15 mph with an operating range of 15 miles. Users can simply use the Lyft app to locate, activate, and begin riding a Lyft scooter.
Lyft has plans to operate their new electric scooter fleet in California cities, including San Francisco and Santa Monica, the latter of which will allow rideshare competitor, Uber, to operate similar rentable models. While electric scooters have without a doubt transformed the way we  travel around cities, they aren't without controversy.
Critics point to electric scooters causing blocked sidewalks, rude riders, and rampant vandalism. This is balanced by proponents who hail electric scooters as being an innovative way to reduce traffic and cut back on pollution. Whatever the case, it seems we are just at the beginning of an electric scooter wave sweeping across U.S. cities.