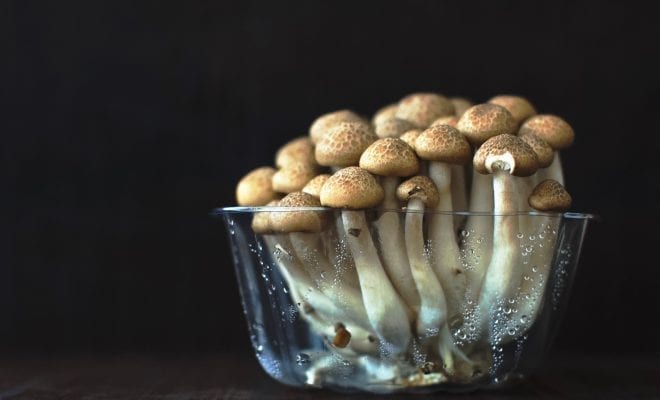 News
Denver Votes to Decriminalize Psychedelic Mushrooms
By
|
In a narrowly passed vote, Denver became the first city in the U.S. to decriminalize psilocybin, the psychoactive component in "magic mushrooms." The vote straddled a thin line, with 51% of voters in favor of decriminalizing the drug. Though there are 1,300 votes that remain to be counted, a spokesperson for the Denver Election Commission said the figure is not enough to swing the vote the other way. The action effectively bars the city from prosecuting or arresting adults 21 or older who possess them.

"I think today's outcome really demonstrates that the conversation is going to continue, and the world is ready for it," said Cindy Sovine, chief political strategist for the campaign to decriminalize the drug.

The measure will make the personal use and possession of psilocybin by those 21 years of age or older on Denver's "lowest law-enforcement priority," according to language contained in the measure. It does not, however, legalize the sale of psilocybin in Denver.

Organizers for the bill utilized the same strategies that marijuana activists used to decriminalized cannabis possession in the city back in 2005. The goal of the measure was to ensure that those who choose to utilize this drug to cope with depression, anxiety, post-traumatic stress disorders, and a variety of other conditions are kept out of jail.

Psilocybin has been illegal since the 1960's, but recent research into the psychoactive compound have found it to be highly effective in treating a number of disorders. Several studies conducted have shown psilocybin to have a positive effect on treating anxiety and depression in cancer patients and veterans.

A similar measure was proposed for the 2018 California ballot, but failed to qualify. However, activists are working towards getting it placed on the 2020 ballot. Psilocybin remains a Schedule I drug on the federal level, placing it among seriously harmful drugs like heroin and methamphetamine, despite it having scientifically studied benefits.

Officials in the DEA office of Denver have said they will continue to prosecute cases of psilocybin use and trafficking within the city. They continue to adhere to the official policy of psilocybin having "no accepted medical use and a high potential for abuse."