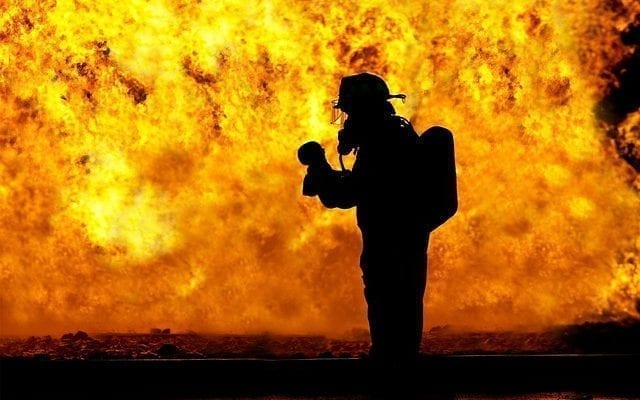 News
Deadly Bronx, New York Fire Kills 12
By
|
Investigators have determined a deadly fire in a New York apartment building was caused by a child playing with a stove. The fire started in the Bronx in the early morning hours of the 29th, and has since been confirmed as being the deadliest fire in at leasrt a quarter of a century. Authorities have confirmed that the blaze has caused the deaths of four children, ages one, two, and seven, along with a boy whose age was not given.
Firefighters on the scene were able to save 12 people, but due to the raging fire, they could not fully enter the building to save others. New York Mayor Bill de Blasio held an emotional news conference, telling reporters the fire, "will rank as one of the worst losses of life to a fire in many, many years. We're here at the scene of an unspeakable tragedy. In the middle of the holiday season is a time when families are together. Tonight, here in the Bronx, there are families that have been torn apart."
This fire first broke out on the first floor of a five-story brick building, then the flames quickly spread to upper levels of the apartment building. City fire commissioner Daniel Nigro said, "People died on various floors of the department, ranging in age from one to over 50. In a department that is surely no stranger to tragedy, we're shocked by the lives lost. The fire is the worst loss of life since a fire killed 87 people in a social club in the Bronx in 1990.
The fire took place in the Belmong section of the Bronx, which is a residential area with close-quarters and a reputation for being a close-knit neighborhood known as "Little Italy". Eyewitnesses told reporters they could hear screaming from the windows which had been thrown open as the fire spread, with smoke billowing out some of them. New York has been experiencing high winds, which may have caused the spread of the fire as they blew into the open windows. When firefighters arrived on the scene, wherever they sprayed water, the ground became covered in sheets of ice, making it slippery for them to work. 160 firefighters fought tirelessly in temperatures hovering around 15 degrees. Some residents were seen in little clothing fleeing their building, with no protection from the cold temperatures. 
It has since been discovered that the building had multiple safety violations, which included a defective smoke detector in a first-floor apartment. The building also had no elevator, despite being more than five stories. This is all according to records accessed on the city's Department of Housing Preservation and Development.
Currently, there are four individuals in critical condition that are fighting for their lives in the hospital. Footage of the scene shown below captures the raw emotion of the firefighters in the aftermath of the blaze. New York Governor Andrew Cuomo took to Twitter to express his condolences, saying "We are closely monitoring the devastating fire in the Bronx. As always we are thankful for our first responders. Our thoughts are with the victims and their families tonight"