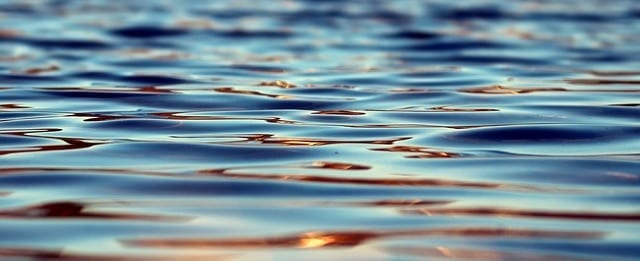 News
Nestle Reprimanded for Illegally Siphoning Water from California
By
|
Nestle, the Swiss transnational food and drink company that bottles and sells Arrowhead water, has been caught and reprimanded for illegally siphoning water from California reservoirs. The reservoir in question is from the southern California San Bernardino National Forest. State regulators found out that Nestle lacked valid permits, so a State Water Resources Control Board notified the company earlier this week that they are illegally siphoning about a quarter of the water they are using for bottling.
Nestle Waters, the North American division of the company, was urged by its corporate headquarters to cut back on its water withdraws for its bottling operation earlier this year before the report but failed to do so. The control board issued the Swiss company 60 days to comply with the orders to cut back on their water operations, or show that they possess valid water rights to take the additional groundwater.  
The State Water Board found that Nestle extracted about 62.6 million gallons of water every year for the San Bernardino spring, and of that amount, Nestle may only have the right to the tune of 8.5 million gallons. This amount stems from a near two-year investigation by state regulators.
Nestle issued a statement shortly after receiving the ruling, stating, "We are disappointed by the fact that we have just received a copy of the report from the State Water Resources Control Board and that others appear to have received it much sooner. "Once we have had an opportunity to review the report thoroughly, we will be in a position to respond." 
Nestle has said that it closely monitors how much water is taken from spring sites within California in order to confirm no problems are caused.They argued that they inherited the rights to extract water from this area almost a century ago. Despite this, it wasn't enough to satisfy Water Board investigators. In the report, it states, "While Nestlé may be able to claim a valid basis of right to some water in Strawberry Canyon, a significant portion of the water currently diverted by Nestlé appears to be diverted without a valid basis of right.
The investigation and its subsequent findings were applauded by California activists, who have long since been fighting to keep massive corporations from exploiting our states natural resources. Amanda Fyre, an activist who filed one of the original complaints which prompted the Water Control Board to investigate. She told the Desert Sun of Palm Springs, "I'm happy that the State Water Resources Control Board did pursue it and look into it. I feel that they're protecting the people of California."
This story is coming off during a time when California has been experiencing some of the worst drought conditions in history. California is a key agriculutral producer on a global scale, and having an accessiable source of water is absolutely key for farmers who make their liveliehood off growing produce. In a time like this, recklessly siphoning water for uses as superfluous a a bottle of water for a transnational company is a gross misuse of our states resources, and it will continue to affect the people of this state.
While the Water Control Board has not issued any official fines or consequences, it is now up to Nestle to prove whether they have a legal right to this water. Unfortunately, the Board has left open the possibility that Nestle could make a valid claim to the water.