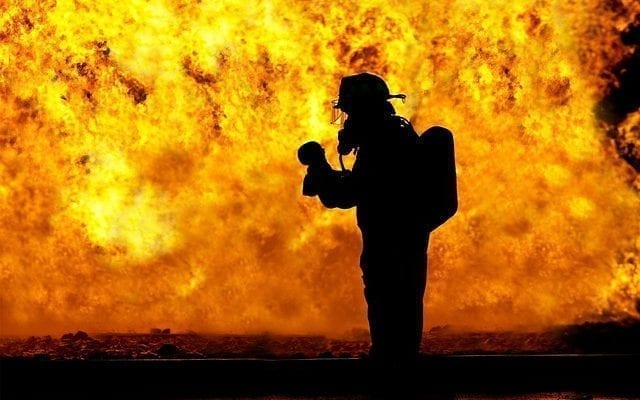 News
Camp Fire Becomes the Deadliest in State History
By
|
As of today, the Camp Fire in Northern California has claimed the lives of 42 people, as the wildfire burned through the town of Paradise without containment, marking it the deadliest in California history. As fire crews work around the clock to contain the Camp Fire in Northern California, the Woolsey Fire continues to ravage Southern California, with at least two deaths reported.
The Camp Fire, located just 80 miles north of Sacramento, has burned through 117,000 acres and is only 30 percent contained, as reported by the California Department of Forestry and Fire Protection. More than 5,000 firefighters and emergency responders are fighting the blaze, which has destroyed more than 6,400 homes and 260 commercial buildings.
Starting on Thursday, the Camp Fire spread at an alarming rate, prompting hurried evacuations. Videos can be found on social media of people narrowly escaping the fire in their vehicles, as the blaze consumes everything on either side of the roads. Some, however, were unable to successfully escape, with rescue crews finding the remains of five people who were apparently trapped in their cars by the blaze. According to member station KQED, more than 50,000 people have fled from the Camp Fire, and the air quality in the area remains in the unhealthy zone, prompting many residents to don protective masks to avoid inhaling soot and ash.
Butte County Sheriff Kory Honea told Capital Radio Listeners, "This is an unprecedented event. If you've been up there, you also know the magnitude of the scene we're dealing with. I want to recover as many remains as we possibly can, as soon as we can. Because I know the toll it takes on loved ones."
President Trump approved an expedited request for a disaster declaration, stating he wanted to "respond quickly in order to alleviate some of the incredible suffering going on." This comes after California Governor Jerry Brown requested federal assistance on Sunday morning to "bolster the ongoing emergency response and help residents recover from devastating fires burning in Butte, Los Angeles, and Ventura counties."
The cause of these fires is still under investigation. As reported by KQED, two electric utility companies reported service problems minutes before the Camp and Woolsey fires began. Cal Fire investigation crews were dispatched to the spot of the service problems, but the investigation is ongoing.