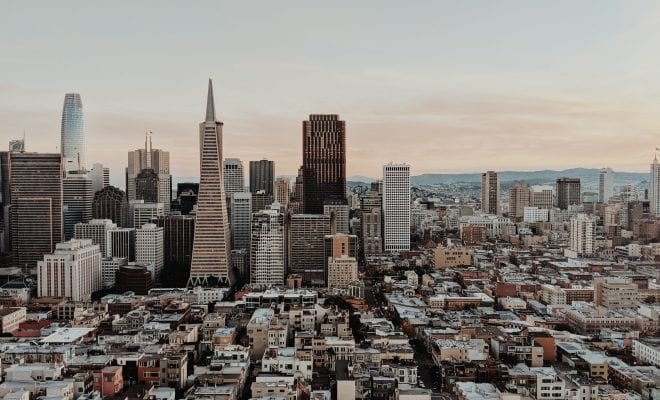 News
California's Blackouts Are a Troubling Glimpse Into the Future
By
|
The state of California is bracing for wildfire season by taking necessary precautions to prevent the destructive and devastating flames that tore up part of the state in previous years. Last week, California's largest utility, Pacific Gas & Electric, shut off service to more than 700,000 customer accounts leaving 2 million people without electricity. 
The planned blackout was in response to a high risk of a wildfire that could have been exacerbated by strong winds and fallen power lines, similar to what happened last year during the devastating Camp Fire. Unfortunately, PG&E failed to execute it in a way that was fair and considerate to its customers, leaving many residents with little warning to prepare for no electricity. 
When the power was shut off, highways and roads went dark, phone lines went down, home appliances stopped working, and emergency services like hospitals and police stations were left scrambling for generators. Over 1,370 public schools lost power, resulting in the release of 135,000 students from 400 schools. Residents at homes that required powered medical equipment and refrigerated drugs were forced to find refuge at community centers. 
It was estimated that the state lost between $1.8 – $2.6 billion from the planned blackouts. With the increase in California wildfires that have caused catastrophic destruction, it's likely these blackouts will happen again. Region 9 of FEMA tweeted saying they will become the "new normal," with some areas of California potentially seeing 15 or more two- five-day blackouts every year. 
Fires are becoming increasingly severe in California's forests, due to a combination of drought and hotter summers. California goes through an intense period of rainfall, which causes rapid growth of underbrush in forests. As the weather heats up, this underbrush is dried out, transforming it into an extremely flammable tinder that allows wildfires to spread hellishly fast. 
With PG&E maintaining more than 100,000 miles of overhead power lines and 26,000 miles of underground electric lines through heavily wooded areas, it is a recipe for disaster if one of these lines is felled due to strong winds or other sources. Investigations have shown that PG&E is responsible for nearly 1,000 fires in the past five years, including the North Bay Fires and the CampFire, California's deadliest wildfire in history. 
Unlike San Diego Gas & Electric, PG&E does not have the technical capability of limiting blackouts to a small area. Outdated equipment causes the grid to shut off for miles at a time. Coupled with little warning, millions of customers are faced with the troubling reality of losing power at any time. 
On the other hand, these planned blackouts are a necessary occurrence to mitigate the risk of another major wildfire. Now, state officials are faced with exploring just how much of an impact it will have going forward. 
For now, the California Public Utilities Commission have summoned PG&E's CEO Bill Johnson and other top executives at the company to an emergency meeting of the regulatory panel this Friday. The agency issued a list of actions the company must take for future outages, including limiting each shutdown to 12 hours, improving communication with residents and officials, and provide extensive training to emergency personnel.