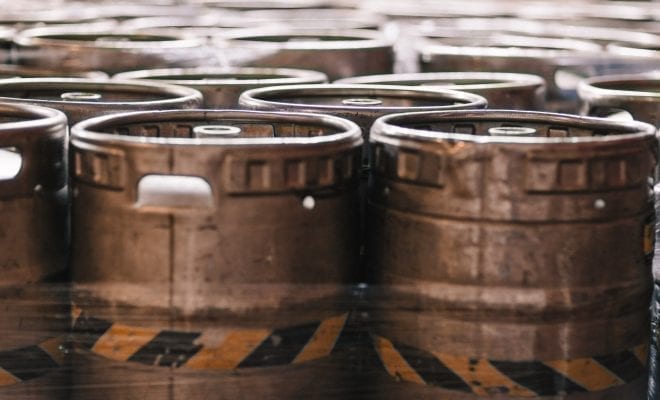 News
Ballast Point Sold To Chicago-Based Brewer Kings & Convicts
By
|
Chicago-based Kings & Convicts will take ownership of Ballast Point, one of San Diego's most iconic craft breweries. Ballast was initially sold to Constellation Brands in a deal totaling over $1 billion. The San Diego-based brewery announced on its website Kings & Convicts had acquired the brand for an undisclosed amount.
The deal will entail Kings & Convicts taking ownership of the Ballast Point brand along with its various production facilities and brewpubs, including its location in Downtown Disney, Little Italy, Long Beach, and Miramar, and a newly opened spit in Chicago. The deal also includes Ballast's original tasting room in Linda Vista along with its total home brewing supply.
"We're excited to welcome the team at Ballast Point into the Kings & Convicts family," said Brendan Watters, Kings & Convicts' chief executive officer. "We have long admired the quality and spirit of Ballast Point's brands and team. Ballast Point's best-in-class brewing standards will remain unchanged, delivering the same high-quality, award-winning products the company has become known for over the years." Kings & Convicts says it plans on keeping the existing workforce of 560 employees, in addition to hiring on a sales and marketing team.
Kings & Convicts is a brewpub located in Highwood, Illinois, serving the areas of Chicago and Wisconsin. First opened to the public in 2017, Kings & Convict was built on the freedom on anti-authority and fellowship, brewing craft ales and lagers inspired by tales of convicts, royalty, and American gangsters.
Constellation Brands CEO Bill Newlands spoke about the company's purchase of the Ballast Brand and the craft beer industry as a whole, saying it has "shifted dramatically" since they entered the market. "Ballast Point remains one of the most iconic craft beer brands in the country and we're pleased to transition the business to an owner that can devote the resources needed to fuel its future success." The deal is expected to end by 2020, upon which Constellation will no longer have ties to Ballast Point Brewing.