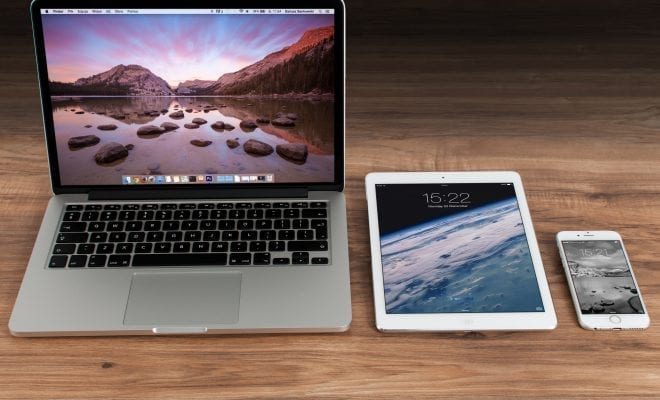 News
Apple Accelerates US Investment and Job Creation
By
|
Just last week, Apple announced that they would be making a brand new set of investments to continue strengthening its commitment and support to the American economy and its burgeoning workforce. Apple has concentrated these investments in three areas in which Apple has had the highest impact in fostering job creation. This includes directly-employed workers by Apple, spending and investment with Apple's domestic suppliers and manufacturers, and the incredibly fast growing app economy that was created with the iPhone and the App Store. Currently, Apple is responsible for creating over 2 million jobs across the United States, and with these new investments, they hope to make that number higher.
When combing their new investments into the American economy, to the tune of $55 billion for 2018 alone, they hope to create a $350 billion dollar impact in the economy over the next five years. Due to the new tax law that was recently passed, Apple will be repatriating much of their cash they previously held overseas back to the United States and they will be making a new record tax payment on the cash. This will come out to be over $38 billion dollars, a direct contribution from them. This will make them the single largest U.S. taxpayer.
Tim Cook, the CEO of Apple, spoke at a press conference, telling reporters "Apple is a success story that could only have happened in America, and we are proud to build on our long history of support for the US economy. We believe deeply in the power of American ingenuity, and we are focusing our investments in areas where we can have a direct impact on job creation and job preparedness. We have a deep sense of responsibility to give back to our country and the people who help make our success possible."
With their $30 billion in capital expenditure over the next five years, Apple hopes to create over 20,000 domestic jobs. This will take place through hiring at their existing campuses, as well as opening a brand new one. Currently, Apple employs 84,000 people in all 50 states. The location of their new campus will be released sometime this year. Over $10 billion will also be invested in seven states, including North Carolina, Oregon, Nevada, Arizona and a recently announced project in Iowa. These will go towards creating new data centers across the country, which will provide cloud storage for the millions of iPhone, iPad, and Mac users. New retail centers will be constructed too, with all of their facilities being powered by 100% renewable energy.
Apple will also be bringing some of its manufacturing from overseas to domestic factories. They are already backing projects in Texas and Kentucky that will see their iPhone X components being produced in the States. They are currently working with over 9,000 smaller manufacturers, in hopes of mixing their manufacturing efforts domestically, creating more jobs as well.
Finally, Apple will be investing educational programs that will see students being taught more STEM focused initiatives. This includes science, technology, engineering, arts, and math. Their app economy has created more than 1.6 million jobs, and they hope to increase that as their iPhone and Mac products become more connected with the app ecosystem.