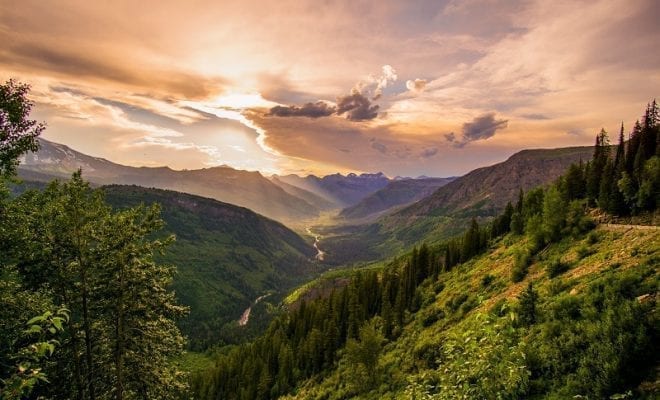 Movies
Netflix Original is a Dark Yet Interesting Take on The Jungle Book
By
|
From Director Andy Serkis comes a darker and wilder spin on The Jungle Book with Mowgli: Legends of the Jungle now streaming on Netflix.
Human child Mowgli (Rohan Chand) is raised by a wolf pack in the jungles of India. As he learns the often harsh rules of the jungle, under the tutelage of a bear named Baloo (Andy Serkis) and a panther named Bagheera ( Christain Bale), Mowgli becomes accepted by the animals of the jungle as one of their own, but the fearsome tiger Shere Khan (Benedict Cumberbatch) doesn't take a liking to him. But there may be greater dangers lurking in the jungle, as Mowgli comes face to face with his human origins.
Mowgli: Legends of the Jungle gives you a dirtier, darker, and raw jungle where danger is everywhere you look. Andy Serkis' adaptation of The Jungle Book shows that is there is nothing charming and whimsical about being a child lost in the animal kingdom. And there is absolutely no singing in this film. Be prepared to leave behind the jungle of your childhood imagination.
This film has been five years in the making and the first thing viewers will notice about Serkis' version is the animals. In order to bring the animals to life with their ragged wild appearance and expressive faces, Serkis used the power of performance capture. Serkis is purposefully trying to achieve something different than what Disney did with their 2016 live-action remake of their own 1967 animated film, making their animals more photo-realistic. The technology of motion capture helps in making the animal characters deeper, vibrant and somewhat recognizably human.
This could present challenges for the actors than just going into a booth and recording their voice, making the animals more expressive. The characters are more relatable than their Disney counterparts, even though they aren't quite as charming. Christain Bale's brilliant performance as Bagheera and Benedict Cumberbatch's fierceness as Shere Khan are surefire standouts that come off even more powerful through performance capture. Cate Blanchett's performance is magnificent, and the techniques used to bring her flavor into Kaa translates strongly on screen.
The only character that was sadly disappointing was Baloo, played by Serkis himself. This Baloo is rougher around the edges and not at all the singing, dancing slacker we love, leaving the film lacking any softness or comic relief to balance out an already dark film.
Rohan Chand is fantastic as Mowgli and in Serkis' hands, the movie is more about Mowgli and his development as a character becomes central to the overall plot, especially in the second half of the film. The movie becomes a coming-of-age story as Mowgli must find his true identity as not a human, not a wolf – concurrently both and neither.
What I found most enjoyable about the film is in the middle of the film, the plot quickly veered off course from the familiar narrative of the Disney films and you really didn't know what was going to happen next.  Both Disney's version and Serkis' adaptation are both worth watching.
Serkis has mad quite a visually stunning film that Netflix should feel lucky to have obtained it. It has more than the bare necessities to added it on your watch list, despite the lack of singing bears.
Rating: 3.5 out of 5 stars
---
What did you think of Mowgli; Legends of the Jungle? Leave a comment below.