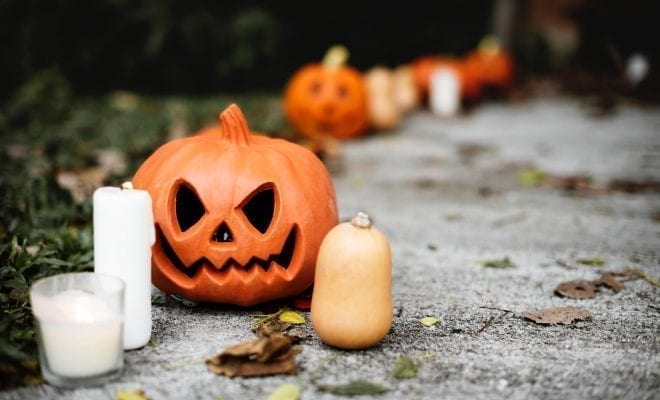 Movies
Must-Watch Halloween Movies
By
|
Halloween-time is in full-swing, and with that comes spooky movie nights. We've put together a solid list of horror favorites, including bone-chilling flicks, scary slashers, and family friendly options for you to get in the Halloween mood. He is our list of must-watch Halloween movies:
Paranormal Activity (2007)
One of the best found footage horror films ever created, this is easily the strongest entry in the Paranormal Activity series, bringing genuine terror without any gimmicks.
A Nightmare on Elm Street (1984)
A true horror classic, Freddy Krueger will forever be one one of the most iconic slasher villains ever created. The first in the long-standing series, it will still give you a good fright despite its age.
The Haunted Mansion (2003)
Watch Eddie Murphy and his family take on a Disney Classic, as they find out their new home is inhabited by a thriving ghostly community that has yet to move-on in the afterlife. This is a great one for the whole family to enjoy.
The Exorcist (1973)
Billed as the scariest movie of all time, the Exorcist still lives up to this claim after all these years. A flawless demonic possession film that is sure to keep you up at night.
It (2017)
An incredible remake of the classic story from Stephen King, It brings new terrors and some seriously disturbing scenes. Even if you don't have a fear of clowns, there's a pretty solid chance you will after seeing this one.
Corpse Bride (2005)
This incredible stop-motion from Tim Burton brings just the right amount of creepiness to an otherwise endearing story, when a man mistakenly marries a corpse on his journey to his living betrothed.
It Follows (2015)
One of the more compelling horror films in recent years, It Follows features an evil entity that follows those who are haunted until they meet an untimely demise. The soundtrack alone will have you on edge, not to mention the deliberate and highly effective jump scares.
The Nightmare Before Christmas (1993)
A true masterpiece that blends the joy of Christmas with the darkness of Halloween. Watch Jack Skellington, the Pumpkin King of Halloweentown embark on his quest to take over Christmas.
The Shining (1980)
All work and no play makes Jack a dull boy. Strap in for a twisted ride through a descent into madness with The Shining, a true horror masterpiece.
Ghostbusters (1984)
The ghost-hunting business in booming, as three college professors opt to fight the paranormal and save their city from a supernatural demise. Just try and make it through without singing along to "Who ya gonna call?".
Hocus Pocus (1993)
After three sister witches are accidentally resurrected on Halloween Night by three teenagers, they are faced with the task of stopping the evil witches from becoming immortal. Full of laugh and harmless spooks, this one is a blast for the whole family.
Halloween (1978)
A true icon among horror films, Halloween has it all: slasher scares, gory deaths, and a theme song that to this day leads the pack for its unsettling tune.