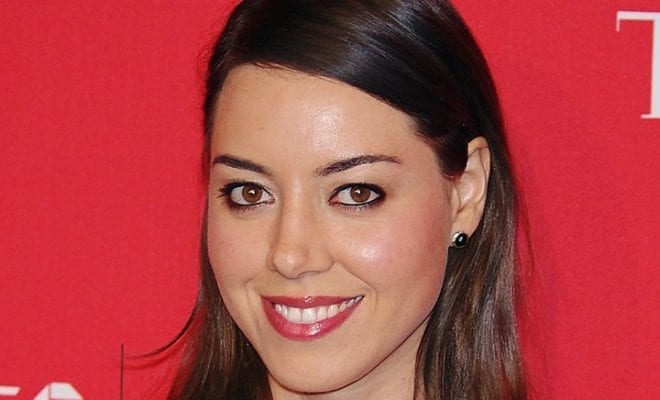 Movies
Aubrey Plaza to Star in Child's Play Remake
By
|
The upcoming reboot of the of the horror classic Child's Play is starting to come together as its three leads have just been cast.
Aubrey Plaza (Parks and Recreation, Legion), Brian Tyree Henry (Atlanta) and Gabriel Bateman (Lights Out) will headline the film about a serial killer who traps his soul inside of a doll.
Plaza, most recently dominating every episode of her hit show Legion, will take on the role of Karen, the mother who gives her son Andy (played by Bateman) a doll, with a dangerously, sinister secret, for his birthday. Henry will play the detective Greg, who is investigating the mysterious happenings since the doll's arrival.
Lars Klevberg is set to direct the film from a script written by Tyler Burton Smith with IT producers David Katzenberg and Seth Grahame – Smith on board. Many from the original franchise reportedly have some involvement with the new film.
The film is reported to re-imagine the story of the original seven films, which centered on Chucky, a Good Guy doll that becomes the of home for the soul of serial killer Charles Lee Ray due to a spell. This new version written by Smith, follows a group of kids who get into scary trouble, much like Stranger Things and It. This time the threat is a technologically advanced toy, rather than a big-eyed, fluffy haired nightmare doll possessed by a psychopath.
This new film will not be related to the upcoming Child's Play television series, which is in early development from original writer Chris Mancini. This series is set to see the return of original Chucky voice actor, Brad Dourif.
Spanning a total of seven films since 1988, the Child's Play franchise has grossed more than $126 million at the box office, however, the two most recent entries (Curse of Chucky and Cult of Chucky) didn't get a theatrical release and went straight to a DVD, Blu-Ray and VOD release.
Production is currently underway in Vancouver and a first look at the new doll has been released.