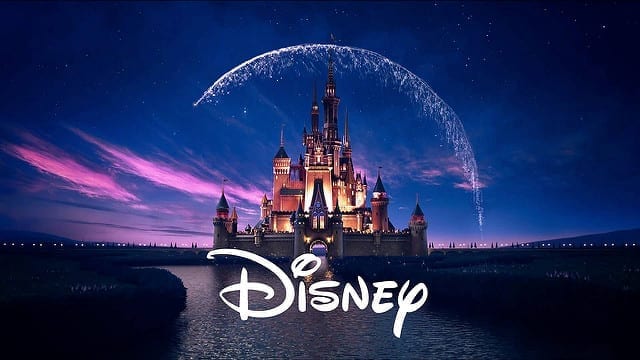 Disney Logo by Shakir Superville via CC 2.0
Movies
Movie Review: Frozen 2
By
|
Frozen 2 Is Delightfully Charming
Go deeper into the unknown and discover the truth in Disney's Frozen 2, now playing in theaters.
Anna (Kristen Bell), Elsa (Idina Menzel), Kristoff (Johnathan Goff), Olaf (Josh Gad) and Sven leave Arendelle to travel to an ancient, autumn-bound forest of an enchanted land. They set out to find the origin of Elsa's powers in order to save their kingdom.
It's hard to follow up a film like Frozen, which became a smash hit, but directors Jennifer Lee and Chris Buck managed to pull it off by adding new lore and mythology to Frozen 2. The movie starts with a flashback and then with a flash-forward to the present day, Frozen 2 gets off to an exhilarating start that establishes new lore and quickly sets up the main plot of the film.
The animation that brings the world of Frozen to life is even more stunning in the sequel, with Frozen 2 having a wider scope that goes beyond Arendelle and adds more detail to the characters. After surviving the eternal winter of the first film, Arendelle is now transitioning into fall which is beautifully created with autumn forests and pumpkin patches.
Josh Gad's Olaf is the standout of the Frozen franchise and gets to something more with him than in the first film, which portrayed him as a naive, yet lovable snowman. Frozen 2 has Olaf going through a little bit of an existential crisis. There are plenty of standout moments as he starts to wonder about the ever-changing nature of life and love. Gad does such a brilliant job of showcasing the fears of growing up and getting older in a completely hilarious way that only he can pull off. This is portrayed in a wonderfully witty song that Olaf starts singing while roaming the enchanted forest.
Overall, Frozen 2 is a delightful sequel that is still very kid-friendly but with a more adult to it. You can feel that everyone involved in making this film brought there A-game. Frozen 2 definitely brings closure to the franchise but leaves the door open for a possible series on Disney Plus rather than a third film.
Critic Rating: 5/5 stars
What did you think of the film? Sound off in the comments