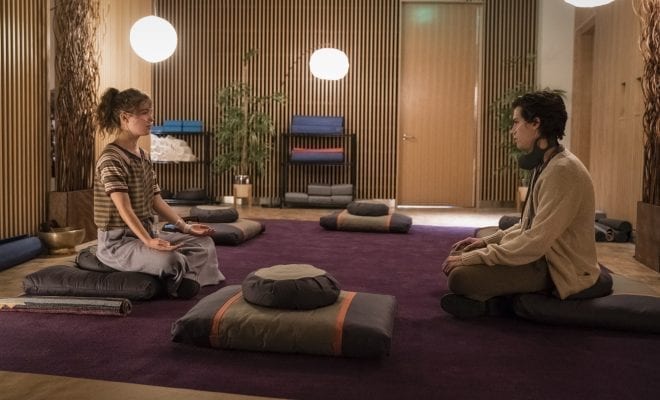 Five Feet Apart, Photo credit: Alfonso Bresciani
Movies
Five Feet Apart Is The First Tearjerker Of 2019
By
|
Haley Lu Richardson and Cole Sprouse deliver powerful performances in Five Feet Apart, now playing in theaters.
Seventeen-year-old Stella (Haley Lu Richardson) spends most of her time in the hospital as a cystic fibrosis patient. Her life is full of routines, boundaries and self-control — all of which get put to the test when she meets Will (Cole Sprouse), an impossibly charming teen who has the same illness. There's an instant flirtation, though restrictions dictate that they must maintain a safe distance between them. As their connection intensifies, so does the temptation to throw the rules out the window and embrace that attraction.
A film like this is centered around chemistry, which Sprouse and Richardson definitely have. Stella is an appealing yet flawed character and Richardson does a fantastic job at making her sympathetic and suburb. Then you have Will, who is a sort of rebel bad boy, and Sprouse makes you instantly fall in love with the character and packs on the chare with just one lone admiring stare.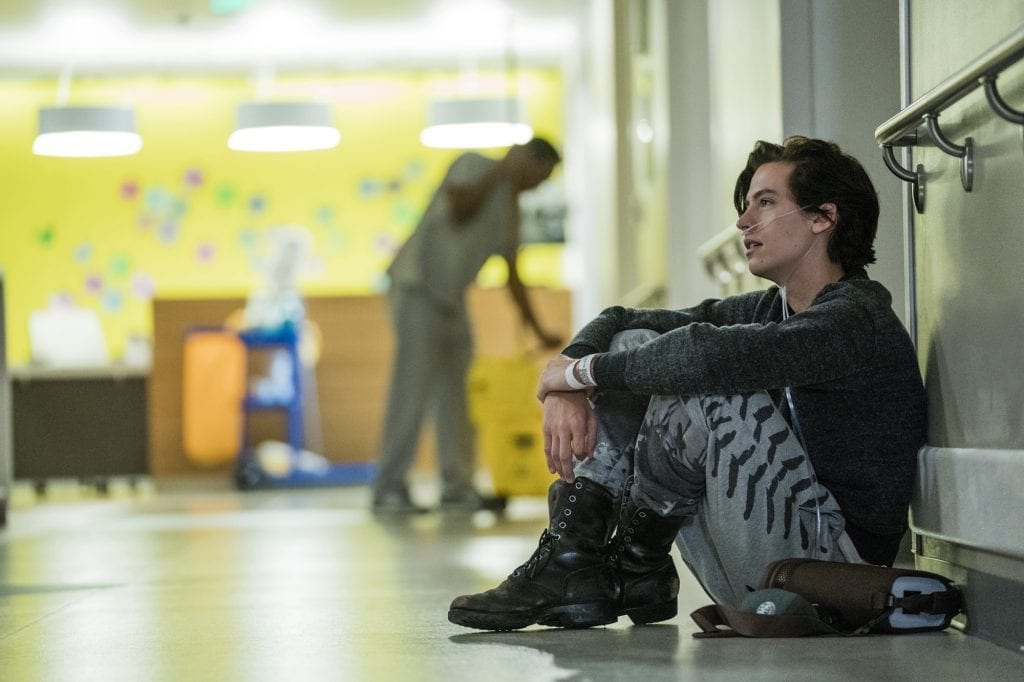 Five Feet Apart is a believable love story, with enough info on cystic fibrosis so the audience can understand this disease. However, it might be a little awkward for younger audiences especially during a scene when Stella and Will show each other their scars from countless procedures sends a very real and sad message.

The 5-feet-apart rule (Stella knocks off a foot) creates that exhilarating tension on screen, where something simple as a hug might cause the audience to gasp. The scene which I talked about previously is electric with energy, as Will and Stella use the length of a pool cue to keep them at an agonizing safe distance.
Director Justin Baldoni does a good job at keeping things upbeat, considering the material, but in the end, the plot twists make cystic fibrosis feel more like a way to mess with your emotions then the main focus. Five Feet Apart has a lot going for it though and will definitely tug at your heart..
Critic Rating : 4/5 stars