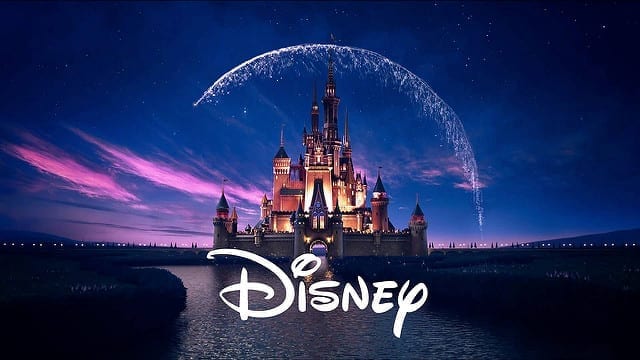 Disney Logo by Shakir Superville via CC 2.0
Movies
Disney's Wreck-It Ralph Sequel One Ups Its Predecessor
By
|
Ralph and his friends are back in the Walt Disney Animation Studios' highly anticipated sequel to 2012's Wreck-It Ralph with Ralph Breaks The Internet, now playing in theaters.
Six years after the events in Wreck-It Ralph, the video game bad guy Ralph (John C. Riely) and fellow misfit Vanellope von Schweetz (Sarah Silverman) must risk it all by traveling to the World Wide Web in search of a replacement part to save Vanellope's video game, "Sugar Rush." In way over their heads, Ralph and Vanellope rely on the citizens of the internet — the netizens — to help navigate their way, including an entrepreneur named Yesss (Taraji P. Henson), who is the head algorithm and the heart and soul of trend-making site BuzzzTube.
Ralph Breaks The Internet is directed by Rich Moore and Phil Johnston (who both directed the first film) from a script by Johnston and Pamela Ribon and is a solid sequel to Wreck-It Ralph. In true sequel fashion, this film gets bigger than its predecessor, which brings our characters to the infinite world of the Internet. Beyond this massive setting, the film focuses directly on Ralph and Vanellope's friendship in a way that is heartfelt and grounded. Ralph Breaks the Internet has a very different kind of villain. The film's big bad, and a real threat to their friendship, is their insecurities. The film has a wonderful and inspiring message about trusting your friends and adapting to the changes in your friendship as it grows and evolves. It's an important message to show to the film's younger viewers and is something viewers of all ages could learn from as well.
The movie's script does a great job at building a linear storyline that sees Ralph and Vanellope traveling through various parts of the Internet and drives both their emotional journeys and the story itself forward in a compelling way. The result is entertaining to watch as the movie moves between various set pieces, bouncing from a race between Shank (Gal Gadot) and Vanellope in a game called "Slaughter House" to Ralph creating viral videos for a site called BuzzTube to Vanellope getting swept into the Oh My Disney website, which is filled with nostalgia and tons of Easter eggs that are sure to please die-hard Disney fans. The Disney princesses sequence probably one of the best scenes in the whole film and are executed perfectly as it has every princess in one room from ranging for classics like Ariel and Mulan to newer additions like Elsa, Ana, and Moana.
The film doesn't stay in one part of the Internet for long as it must move on to its next destination within the online space in order to properly move the story forward. There are lots to enjoy in the parts of the Internet the film does visit. The Oh My Disney website pokes fun at Disney's own legacy in Hollywood. Slaughter House allows Vanellope to really stand out and provides a more visually alluring animated racing. And once the film truly fleshes out the emotional rift between Ralph and Vanellope, getting more in-depth with their emotion journeys rather than focusing on their excitement over the Internet, the movie creates an exceptional emotional arc for their characters.
Overall, Ralph Breaks The Internet is bigger and more heartfelt, with some enjoyable Disney Easter eggs, and is perfectly entertaining for Disney fans young and old.