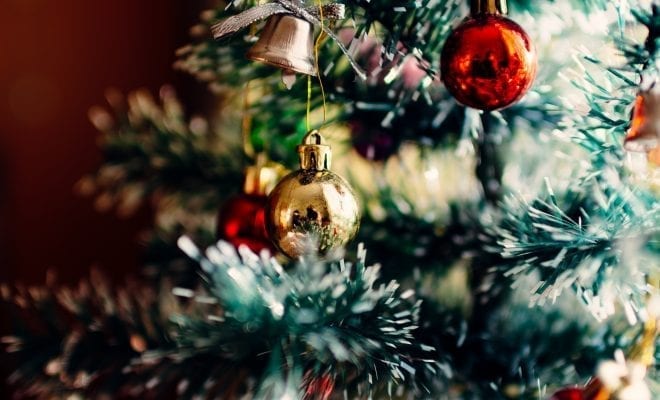 Movies
Christmas Movies You Can Stream Right Now
By
|
The weather is finally cooling down, and now that Thanksgiving is over, Christmas time is in full swing. What better way to get into the holiday spirit than bundling up and firing up a Christmas movie! Here's a list of all the classic Christmas titles you can stream right now.
How The Grinch Stole Christmas – Netflix
This might catch some controversy with some, but I'm going to say it anyway: this is the most iconic Christmas movie of all time. Sorry for all you Elf lovers. Jim Carrey as the Grinch is a perfect match, and its bizarre nature is just enough to keep it enjoyable, with the perfect amount of humor seamlessly blended in.
Happy Christmas – Hulu
Starring the wonderfully charming Anna Kendrick, Happy Christmas falls more on the relatable scale in terms of holiday movies. If you like the thought of getting together with family for the holidays already gives you a slight headache, you're sure to enjoy this flick.
The Nightmare Before Christmas – Hulu
Okay, okay, I get it, The Nightmare Before Christmas is a Halloween movie, but the brilliance of it is that it totally doubles as a great Christmas movie as well. Tim Burton is a master of stop-motion, telling a story that is both funny and extremely entertaining, and what Christmas movie would be complete without songs? This one has plenty.
Mickey's Once Upon A Christmas – Netflix
This classic Disney Christmas movie features all of the favorite Disney stars, including Cinderella, Ariel, Snow White, and more. This is one you know the kids will enjoy, making it a perfect choice for a family night in.
Love Actually – Netflix
If you're a sucker for a romantic comedy, you'll actually fall in love with Love Actually. Following the lives of eight different couples as they deal with their love lives in a chaotic month leading up to Christmas, it features a phenomenal cast and wonderful performances. The fact that it takes place during Christmas is the cherry on top.
Christmas with the Kranks – Amazon Video
Tim Allen and Jamie Lee Curtis play a couple who decide to get away from the hustle of the busy Christmas season for a tropical holiday, only to find out they couldn't have picked a worse time. This has become a timeless Christmas film with plenty of laughs and a healthy dose of holiday cheer.
Miracle on 34th Street – Hulu
After a man who claims to be Santa Claus is institutionalized, a young lawyer decided to defend him by arguing in court that he is actually the real Santa. This timeless classic has stood the test of time as being one of the finest Christmas movies ever made.
The Heart of Christmas – Hulu
After a family finds out that their 2-year old son has been diagnosed with leukemia, it takes the spirit of Christmas and the power of family to heal all wounds. Be warned: tears are likely. But by the end, those tears will be replaced with a wholesome wellbeing and an appreciation for those you love.