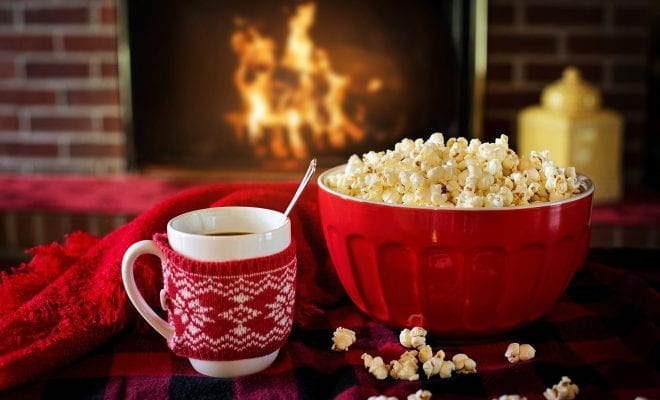 Movies
10 Great Holiday Movies You Can Stream Now
By
|
If you need a little bit of holiday cheer in the form of a cozy movie night, there are plenty of options to choose for the ultimate Christmas marathon. Thanks to our favorite streaming services, you're all set for diving into some of the best holiday movies to ever grace your television. From holiday classics to feel-good flicks, here are the best movies you can stream right now.
The Santa Clause – 1999
Watch on: Netflix
Tim Allen is spectacular in this Christmas classic that sits in the rare classification of being enjoyable for the kids and funny for adults, thanks to plenty of jokes that definitely went over your head growing up.
The Nightmare Before Christmas – 1993
Watch on: Netflix
Tim Burton captures the essence of both Halloween and Christmas on this adventure with Jack Skellington through the wonderfully wacky world of the macabre.
Elf – 2003
Watch on: Netflix
No matter what people say, Elf is one of the greatest of all time when it comes to Christmas movies. A classic in its own right, there is no chance you won't get a case of the giggles seeing Will Ferrell in his absurd green elf costume prancing around New York.
Home Alone – 1990
Watch on: HBO Go
There is no one cooler than Kevin McCallister during Christmas time as he downright kicks butt in the spirit of the holidays.
Bad Santa – 2003
Watch on: HBO Go
Okay, maybe save this one after the kids have gone to bed, but who said all Christmas movies have to leave you feeling all warm and fuzzy inside? Nevertheless, Bad Santa is the ultimate no holds barred holiday comedy fest.
Dr. Seuss' How the Grinch Stole Christmas – 2000
Watch on: HBO Go
A holiday hoobie whatty? Jim Carrey as the Grinch is one of the greatest Christmas gifts we've ever been given, and it keeps on giving every year as the holidays roll around.
Klaus – 2019
Watch on: Netflix
This Netflix original follows the story of a young postman who befriends a man named Klaus, and together their gifts melt an age-old feud while delivering a sleigh full of holiday traditions.
Christmas with the Kranks – 2004
Watch on: Netflix
Who in their right mind thinks they can skip Christmas? Luther Krank can. Well, that's if he can escape the wrath of his holiday-obsessed neighbors.
A Very Murray Christmas – 2015
Watch on: Netflix
Bill Murray rounds up an all-star cast for an evening of holiday music and mischief in this refreshing twist on holiday variety shows.
It's a Wonderful Life – 1955
Watch on: Amazon Prime
In one of the most beloved holiday films of all time, we see Jimmy Stewart play George Bailey, a man who is saved from suicide by his guardian angel. This one will have you really feeling the holiday spirit.