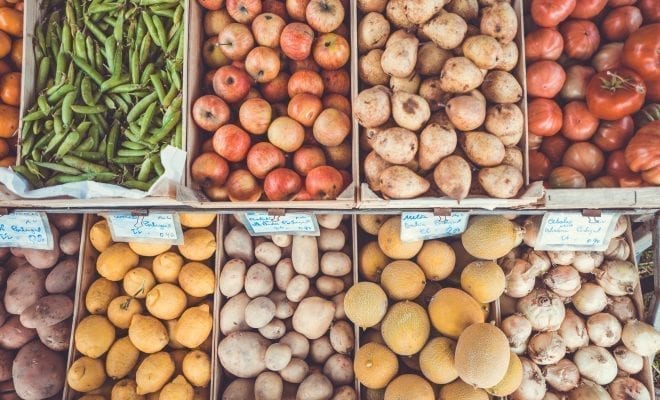 Lifestyle
Your Guide for What's in Season at the Grocery Store
By
|
While living in California gives us the privilege of having near-constant access to a variety of produce, there are certain items that are best bought while in season. Here are the freshest options for you to grab next time you're at the market.
Apples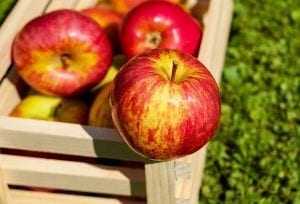 Be sure to select apps that are smooth-skinned, deeply colored, and glossy. Keep them stored in the cold as long as possible so they stay fresh. I recommend picking up some of the Gala or Honeycrisp variety.
Corn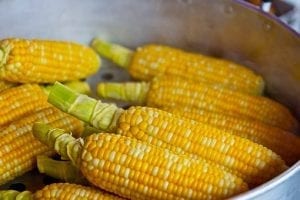 With backyard BBQ season in full swing, corn on the cob is a must. When picking out your corn, make sure the ears are well filled out and the silk is soft, not dried out. Store it in the fridge, tightly wrapped, to keep it fresh.
Cucumbers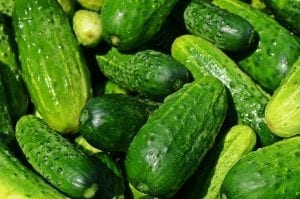 From salads to the exceptionally refreshing cucumber infused water, these vegetables are definitely in season. Make sure they are firm, vibrantly colors, and free of any soft or shriveled spots. Keep sealed in a tight sealed bag in the crisper drawer of your fridge.
Grapes
Ah, the perfect snacking fruit. Grapes of all flavors are in season right now, with the more exotic varieties easily found at your local farmers market. Make sure you choose grapes that are heavy for their size and have taut skins. Tip: throw em' in the freezer for a few hours and you'll have a delicious frozen treat.
Green Beans
I don't know about you, but green beans drizzled with a little bit olive oil, salt, and pepper, makes for the perfect steak side dish. Green beans should be crisp and firm, with no soft spots or discoloration. If you're going to store them for prolonged periods of time, slip in a piece of paper towel to absorb any moisture.
Melon
Another summer necessity, melons are the perfect snack for a hot day. From honeydews to green-fleshed cantaloupes, be sure to grab a melon or two on the next trip to the market. Smell is everything when determining if a melon is ripe. If they have an intense perfume, they're good to go.
Mixed Berries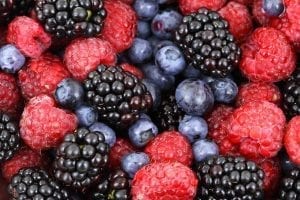 Who doesn't love a good berry mix? Luckily, everything from blueberries to raspberries are in season right now. Vibrantly colored berries that are taut and shiny are good to go, but be sure to check the bottom of the packaging for any leakage, which can indicate rotten berries.
Pears
Bartlett's are the predominant pears grown in California, with August being the first month to grab some. The best will be golden and fragrant with a slight softness at the neck and crispness throughout the body. If they're a little too firm, just leave them at room temperature and they'll ripen up nicely.