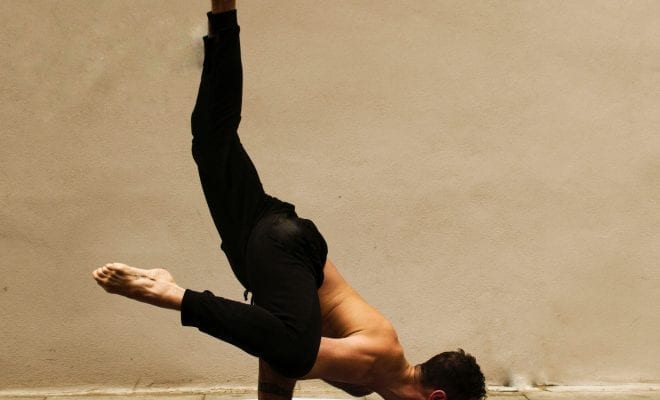 Lifestyle
Ways to Remain Active in Cold Weather
By
|
Being a native San Diegan, I'm lucky to have mild weather most of the year. While many days reach close to 70 degrees or higher, mornings and nights can be quite chilly, especially during the winter months. This can certainly put a damper on my workout plans. In colder climates, it is even tougher to brave the cold in order to meet those fitness goals. It can be a real bummer having to miss that beach run or morning mountain hike, but it also creates a window of opportunity to explore new ways to break a sweat!
Perhaps yoga will do the trick. There are many yoga studios that offer a wide variety of classes. One of my personal favorites is Corepower YOGA. They usually even allow a week for free, so you can try several classes and see if one interests you. Hot yoga is trending, because it allows you to burn more calories alongside your already invigorating workout. Make sure and ask for a no heat class if this isn't your thing.
If you are looking for a similar yoga feel with a little more oomph, perhaps pilates is just for you. Focusing on your entire body, you can expect to become more firm and agile with the help of Pilates techniques.
Kickboxing has become a rather popular way to get in a great workout while simultaneously learning some defense strategies. Because kickboxing is high energy and fast paced, it's no wonder folks rave about it. Kickboxing classes are offered all over; so make sure to keep it in mind as an indoor option that can be practiced all year round.
If you are anything like me, my schedule can be a hard thing to tie down. That being said, sometimes classes don't work for me to remain consistent. The great part is that many studios offer the ability to drop in and take a single course without any sort of commitment.
One thing that I try to remember is that all movement is good. My "go to" that I fit in everyday is walking. Getting a pedometer was the best thing I could have done for my fitness because it made me realize just how little I was walking. My goal went quickly from 5,000 steps to 7,500, and now 10,000. The nice part about walking is that it's an easy activity to integrate into your day-to-day routine, even if the gym isn't.
If you have a day job, taking a brisk walk helps you to get a much-needed break while chipping away at that step goal. If you visit the grocery store, park as far away as you can. You can find steps just about anywhere if you try!
Whatever your routine is, allow it to evolve to fit your needs. Even if it changes based on the weather or other circumstance, staying active is so wonderful for your health and wellness.
---
Jessie Marchese is a native San Diegan with love for health, wellness and good eats. See her lifestyle blog here: www.haveyourcakeandeat.com. She can be reached at jessieemily@gmail.com.