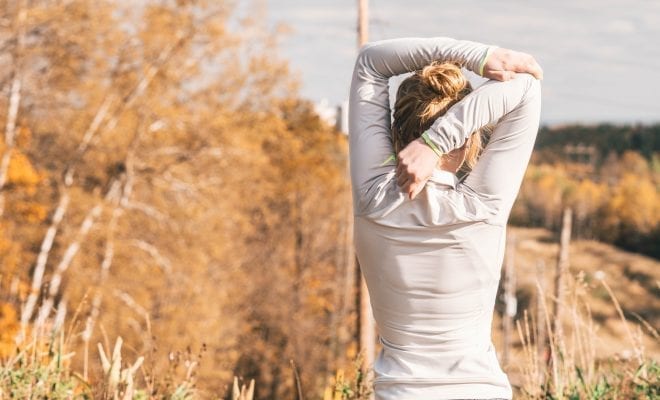 Lifestyle
Top Activewear Brands for the Fitness-Focused Person
By
|
Activewear gives you the best of both worlds – supreme comfort and efficient utility. There's nothing like looking good and feeling comfy, and that's why activewear has become one of the hottest styles out right now. If you can't get enough of activewear, you have to check out these top brands.

Operating out of Texas, Alphalete has proven to be one of the hottest activewear brands in a relatively short amount of time. Alphalete offers apparel for both men and women, with each item bringing with it a signature flair that is simple yet refined. Some of their highlight items include their silky smooth joggers and highly functional leggings that are perfect for going about your day or hitting it hard in the gym.
This men's brand takes pride in creating eco-friendly apparel that is both stylish and practical. Each piece of clothing is engineered for being high-performance activewear with comfort and proprietary anti-stink technology. Rhone looks to actively inspire one another in the pursuit of progress and excellence, and you can see this exemplified in their premium products.

Finding a quality brand for leggings can make a world of difference, and MICHI has this down pat. This women's activewear label produces top quality leggings that are constructed with sustainable sweat-wicking fabrics that allow for a supreme range of motion. From bike shorts to yoga pants, MICHI is a top-contender in the activewear industry.

Koral is at the forefront of fueling confidence through thoughtfully created clothing. Their collections inspire self-expression and export to elevate performance to the highest levels. This fashion-forward athletic wear produces sophisticated women's activewear, utilizing mesh inserts, innovative cut-outs, and versatile designs.

This premium athletic wear brand began in the United Arab Emirates but has since spread to all corners of the globe. Offering both men and women's activewear, Squat Wolf has proven to be a provider of high-quality performance-enhancing gear for the fitness minded individual. Squat Wolf products work perfectly for your day-to-day activities or hitting it hard in the gym, all while providing a fashionable silhouette.

This activewear company is on a mission to become an innovative leader in fitness apparel, and it's already making great strides in accomplishing this. Varley strives to be a performance-first lifestyle brand committed to bringing technically innovative activewear for modern women. Varley apparel will get you through it all, whether you're running errands, taking a barre class, or going for a run.
A newcomer to the activewear scene, Ever Forward is already proving to be a purveyor of top-notch apparel for the active-minded individual. For the women, Ever Forward has a premium selection of tops, shorts, and cropped hoodies. Men have a slightly more comprehensive collection, with premium compression gear, pocket tees, chino shorts, and more. The brand's creator, Maxx Chewning, started after becoming inspired to spread his late father's motto of "Ever Forward" to influence continual progression and greatness in our daily lives.