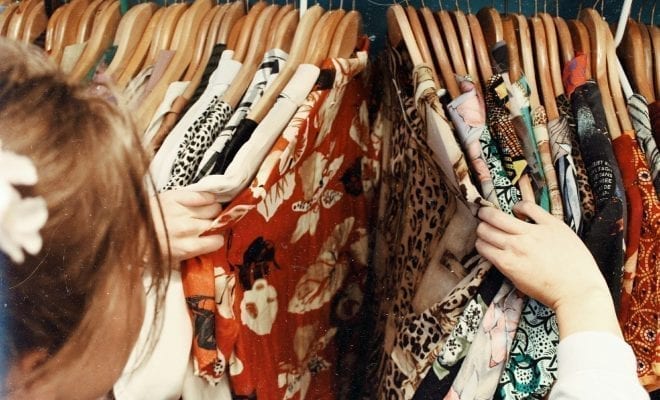 Lifestyle
Tips to Make You a Thrift Store Pro
By
|
Thrift shopping is a great way to score some seriously stylish clothes at a bargain discount, but it can be tough to wade through the junk and find the gems in the rough. Sometimes, you can get lucky and find some trendy pieces, if you know what to look for. Next time you're on a thrifting mission, use these tips to help you score some killer finds.

Visit stores often
Since most thrift stores depend on what has been brought in most recently, their inventories are constantly changing. By checking in often with the thrift stores around you, it will increase your chances of finding something you really like.

Use Your Imagination
Thrifting requires a little bit of imagination and creativity to spot potentially great items. Sometimes, an oversized vintage tee just needs a pair of scissors to turn it into a trendy top. Or some baggy 90s jeans can be made into some sweet cut-offs. Or maybe a busted looking coffee table just needs a new paint job. It's important to look for quality items that may just need a refresh. Check the tags for quality clothing brands. Quality wooden tables or chairs can easily be brought back to life with a new coat of paint or stain.
Check items carefully
Before purchasing clothes, be sure to closely inspect them for any stains, rips, missing buttons, loose threading or any other problems. Turn clothing inside out for a proper assessment. If you're buying any other goods, it's still a good idea to check them for any damages. Purchasing electronics, always test them before you buy!

Scan for tags
You would be surprised at how many unworn items are donated. Scan racks for clothing with the tags still on them, and the chances are the item was never worn – brand new at a fraction of the price
Give yourself time
You never want to go into a thrift store with a tight time limit. There's just too much to go through. If you want to get a proper thrifting session in, you should go into it with patience and a chunk of time with your day.

Shop for the opposite season
Plenty of people purge their closets when the season changes. It is common for people to donate their winter clothes during the summer to make room for more summer clothes. Like regular retail stores, the very best deals are often for clothes that are not high in demand. Keep your eyes peeled for items that don't fit the season, and you could potentially find some great items.

Be mindful of deals
It's common for thrift stores to offer deals and discounts to certain groups, including seniors and students. Other times, there may be special deals during certain times of the day where you can really make a dent in your purchases with your budget.

Don't give up!
Sometimes you're going to strike out at your thrift store excursions, and that's okay! Don't feel discouraged if you don't find anything, as inventories are constantly changing.