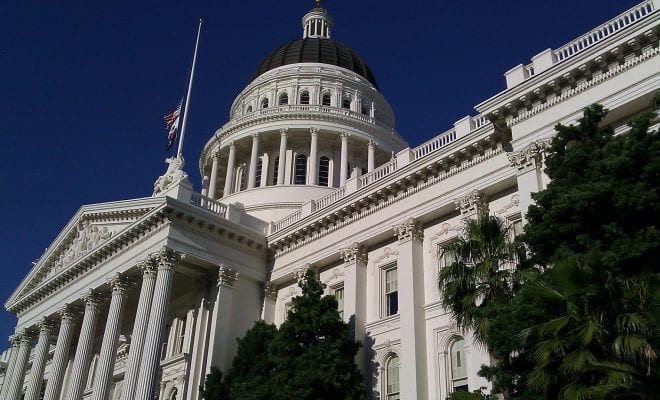 Lifestyle
Strict Vaccine Bill Moves Forward in California Legislature
By
|
A controversial bill meant to implement stricter measures for California school immunization law has passed a key step in the state's legislature. Testimony on the bill included more than 100 doctors, medical students, and experts who spoke in favor of it. In the heat of a measles outbreak around the country, public health officials have been on high alert to get ahead of steadily increasing infection rates.

As legislators heard testimony on the bill, hundreds of parents lined the halls of the state Capitol, pleading lawmakers to reject it on the grounds that vaccines cause irreversible damages in children. Some opponents called the bill a "crime against humanity," while others labeled Sen. Richard Pan, the bill's author, as a "tyrant."

Senate Bill 276 would allow the state health department to determine if medical exemptions would be allowed for patients, effectively transferring this ability away from physicians. The bill calls for all current exemptions on file at schools to be sent to the public health agency by 2020, upon which their case will be reviewed to determine if the exemption is valid.

California already has some of the strictest laws in the country requiring childhood immunizations in order to attend public and private schools. The state is joined alongside West Virginia and Mississippi in not allowing parents to opt out of vaccinating their children for religious or personal belief reasons.

The US is in the midst of the worst measles outbreak in decades. There have been a reported 695 cases of measles around the nation, with California having at least 25 measles cases this year alone. Experts say that California may have been spared from the more serious outbreaks seen in Washington and New York thanks to the already strict vaccinations laws in place.

Measles was declared to have been eradicated in the US back in 2000, which was considered to be a tremendous modern medical achievement. However, outbreaks are beginning to pop up around the world, with American travellers often becoming infected with the disease and bringing it back to the states.

Experts estimate that at most, 3% of students may have a valid medical reason not to be vaccinated. As reported by the Los Angeles Times, at 105 elementary schools surveyed, as much as 10% of kindergarteners had a medical vaccination exemption on file.

The bill will now head to the Senate Appropriations Committee for further deliberation.