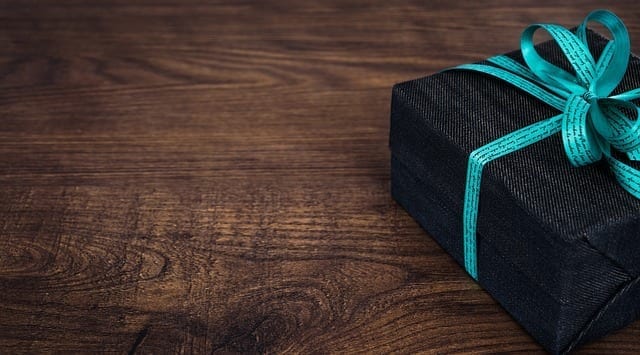 Lifestyle
The Coolest Subscription Boxes You Have To Try
By
|
There's just about a subscription box for anything you can think of, and it can be tough to differentiate between the ones that are worth it and the average. Luckily, we've rounded up some of the coolest subscription boxes that'll have you eagerly every month for the next one.
Ever wanted a personal stylist that ensures you are always decked out in the latest fashion trends? With Stitch Fix, all you need to do is check off certain styles and articles of clothing you like, and they'll send you a personally curated box of clothing items that are based on your selections. If you don't like something, you can send it back, free of charge. You only keep what you like!
BarkBox – $20 per month
I don't know about you, but your furry best friend deserves to be spoiled as much as they can. I mean, being a good boy/girl all the time should be rewarded, and with the BarkBox, your pups will be pampered and taken care of. Every month, BarkBox will send you a bundle of treats and toys for your pup, and if they don't like something in their box, simply send it back and they'll replace it with another item for free!
Graze – $14 per box
Snacking has a bad rap lately, with all sorts of junk food being the go-to for a midday bite. However, with Graze, you'll get to choose from over 100 perfectly proportioned snacks that are nutritionist- approved, so you won't feel guilty in the slightest when you get to munching.
If you've ever wanted to try out mixology, but have nowhere to start, SaloonBox can have you whipping up impressive cocktails in no time. Each kit has samples and recipes that will provide you with four cocktails, making for a perfect sample size. Soon, your friends will be begging to come over so you can flex your mixology skills and make some quality drinks.
WODBOM – $35.00 per month
Sticking to your workout routine can be hard at times, but a subscription to WODBOM provides with 3-4 nutritional snacks and 5-6 full sized premium workout items that you help you simplify your healthy lifestyle and keep up with your fitness goals. You can rest assured you're getting the best of the best that will help you progress in your health journey.
MexiCrate – starting at $5.99 a box
If you love authentic Mexican candy, snacks, and pastries, then MexiCrate is the way to go to get your fix. Each is loaded up with a variety of goodies sourced directly from Mexico and shipped right to your door. They also offer their Famous Pan Dulce Box, which includes conchas and a variety of other pastries baked fresh and sealed in airtight packaging to ensure that when it reaches you, it is as if it just came out of the oven.
Stay away from the $4 a day lattes in the morning, and get yourself a Bean Box subscription. Every month, you'll get to try different coffee beans from around the world, making for a quality cup of coffee every morning, for a fraction of the price. You'll also be able to choose your roast preference, shipping frequency, and payment plan. A win all around!