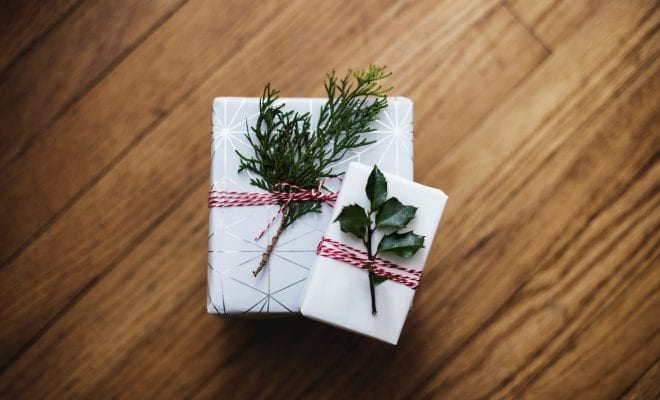 Lifestyle
Shop Local: Your San Diego Gift Guide
By
|
Holiday shopping can be a real pain! Malls are swarming with people, parking is impossible, and going from store to store can be time-consuming. Most of us turn to online big-name retailers this season, but as we inch closer to Christmas, the shipping time can get risky. Luckily, San Diego has a ton of local retailers that sell unique items perfect for gift giving. Plus, supporting local and small businesses is goes such a long way in the community. Check out these trendy, local shops for those last-minute Christmas shopping needs!
2860 Sims Road, Liberty Station
From tastefully curated SoCal clothing to chic lifestyle brands and home goods, Moniker General is filled with excellent gifts for men and women. Plus, this spot is half trendy cafe, half hip boutique. During your visit, snag an Americano at the coffee counter, then browse the shop's neat items.
Taking restaurant to a whole new level, diners will find nearly everything inside as available for sale. From the chic furniture and unique lighting fixture to vintage cooking accessories and handmade signature cucina candles, Urban Kitchen Group is a one-stop-shop rolled into a fun dining experience. Their online store offers pre-made gift baskets to take the planning out of gift-giving, an extensive wine selection, and one-of-a-kind repurposed vintage home items. You can't go wrong with items from this local dining staple!
SD Stroll
2360 India St, San Diego, CA 92101
Take a Stroll down India street and shop. Stroll is a woman's boutique specializing in trend fashion and accessories. Stroll has a curated mix of locally handmade items, beach to chic fashion trends and the perfect last-minute gift.
Locations in Northpark, Point Loma, & Del Mar
This shop has a wide range of items for the home & garden. Everything here is Pinterest-worthy, taking the headache out of gift-giving for anyone in the family. They even have trendy items and books for kids. Organic, modern, friendly, homegrown, & local is their thing.
1923 Calle Barcelona #227, Carlsbad, CA 92009
Mint studio is a gathering space to connect our community in a unique way through the creative process. The DIY (Do-It-Yourself) culture is rooted in a desire for active participation, individual customization, and the experiential value. This studio offers a wide variety of classes and workshops, so you can give the gift of a personal, hand-made, one of a kind item. Their online store also has a ton of trendy gift box options.
Fresh on San Diego shelves is a new, super-premium organic tequila from celebrated filmmaker and local, Taylor Steele. Solento Organic Tequila offers three core expressions sure to impress any aficionado – 100% organic agave Azul Blanco, Reposado, and Añejo. Each is award-winning and made for those who appreciate the ritual of slowing down, being present and enjoying quality organic tequila with a smooth and easy flavor. Solento makes the perfect gift for the holidays, where slowing down and taking time for friends and family is a top priority. To find local retailer near you, click here.
1111 Scott Street, Point Loma
Operating as one of the finest truffle makers in San Diego, this sweet shop is teeming with all sorts of confectionery desserts. Choose from a variety of oversized struggled covered in dark chocolate or unique flavors like champagne, ginger, or zinfandel. This place is a no-brainer if you need a gift for a die-hard chocolate fan in your life.
925 Prospect St, La Jolla & 4931 Newport Ave, Ocean Beach
At Blondstone, you'll find handcrafted jewelry with coastal inspirations from designer Heidi Holman. These beach-inspired creations are made with sea glass, seashells, and sterling silver, making for a truly stunning gift.
909 E Street
Specializing in nostalgic records, comic books, pop-art, and other works for local artists, FeeLit is just a downright cool place to check out for your gift shopping. You're bound to find something totally rad, and the best part is that the majority of the store features items from independent and local artists.
9750 Distribution Ave, Miramar
One of the finest distilleries in San Diego, Cutwater Spirits has been crafting high-quality liquor that makes for a wonderful gift. From Whiskey to Gin, Cutwater exemplifies the tried and true nature of San Diego, providing good times and good drinks.
For the eternally curious person in your life, this pass will give them access to almost every museum in Balboa Park. http://explorer.balboapark.org/
3013 University Avenue, North Park
Dedicated to featuring and honor local artists and merchants, Simply Local has one of the best selection of handcrafted goods in San Diego. Whether you're looking for art pieces or locally made clothing, Simply Local has it all.
621 West Fir St, Little Italy & 2910 University Ave, North Park
Looking to expose residents to unknown and rarely seen locally talents, this gift shop is packed full of unique items that aim to explore all areas of visual and artistic creations. You'll find locally sourced housewares and furniture, handcrafted jewelry, and a variety of other luxurious gifts.