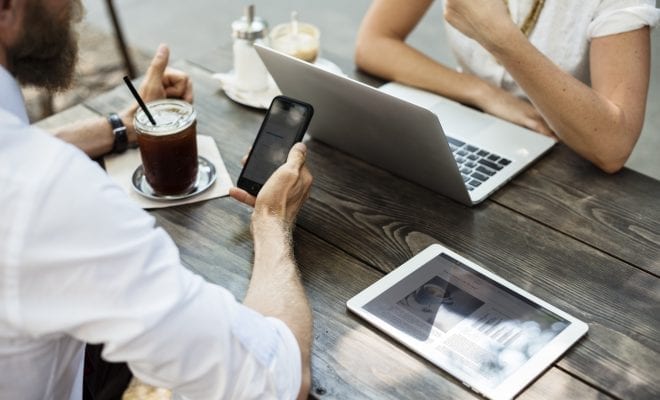 Lifestyle
San Diego Startups to Watch
By
|
San Diego entrepreneurs have been out in full force recently, with a record number of startups launched in 2017. Of them all, software companies made up 280 of the new firms, biotech followed with 95, and computer/electronics firms made up 63 of the new firms. The diversity of San Diego entrepreneurs spells out a rich scene of new innovation. Our city is full of talented people who are starting groundbreaking companies that are creating new jobs and attracting new investment. Here are some of those startups you'll want to keep an eye on.
This startup is dedicated to making planning that perfect gathering or getaway easy as pie. Their website is full of guides on all sorts of destinations from glamping to brunch spots, as well as information on all types of gatherings from camping to weddings to company retreats. When visiting, the sheer aesthetic alone is enough to cause you to browse around. Visitors can check out some of the little-known locations that The Venue Report keeps up-to-date, complete with testimonies from people who have visited, as well as gorgeous photography of the locations.
Most people spend a completely unhealthy amount of time looking at their screens all day. Believe it or not, but the human eye is not meant to stare at artificial blue light for such prolonged periods of time. Well, GUNNAR is making it their mission to make this problem a thing of the past. They have engineered a pair of glasses that are specially designed to protect your eyes from digital eye strain, allowing the wearer to maintain focus more naturally, while blocking blue light. Their glasses are just $59 a pair, and aim to keep people at their highest productivity while keeping our precious eye safe. Seen on Shark Tank, this San Diego start up is worth a watch.
San Diego is known for being a leader in building a sustainable future, so it's fitting that this startup is built around doing just that. Measurabl provides a way for businesses to collect data on their energy, carbon and water usage in order to build a more accurate way to maintain accurate reports. They give businesses the ability to have on-demand sustainability data at a moments notice, which is becoming more and more important in this modern age.
This startup is competing against companies like Kickstarter, with their approach to online fundraising for nonprofit companies. Their platform allows people to develop easy to use crowdfunding, complete with event registration and website donations, all in the same place. Classy has already helped nonprofits raise hundreds millions of dollars, for organizations like Teach for America, The Leukemia and Lymphoma Society, and the World Food Program. In addition to raising money, they are helping spread awareness for the cause of countless organizations nationwide.
Researchers at Grolltex have been working on creating new types of displays made out of graphene. These displays are stronger than steel yet still retain flexibility. They hope to create a new line of strain sensors as well that are said to be extremely thin. They have received two venture placements as of 2015.