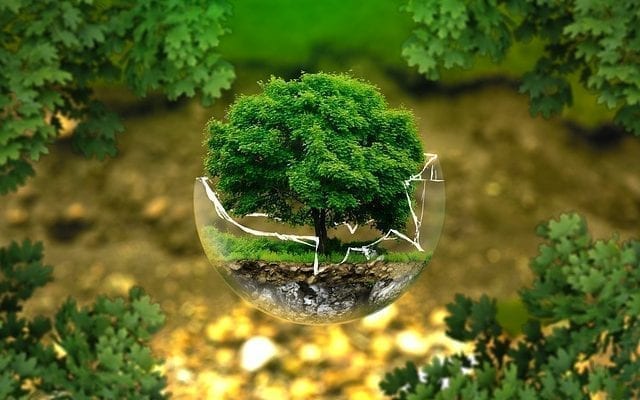 Lifestyle
The Nature Conservancy: Helping Wildlife Conservation Efforts Around the World
By
|
With climate change, higher levels of pollution, increased habitat destruction, and a variety of other factors, we are seeing the degradation of nature continue to affect species. Thousands of species are endangered across the continent, and without drastic conservation efforts, the number will only continue to climb. In the U.S. alone, there are over 50 species that are in critical danger of becoming extinct to heavy hunting and fishing. While this number is disheartening, you can make a difference in doing your part in spreading awareness and protecting mother nature.
The Nature Conservancy is an organization dedicated to doing that very thing. Their mission statement is "to conserve the lands and waters on which all life depends." Through hard work and volunteering, they hope imagine a world "where the diversity of life thrives, and people act to conserve nature for its own sake and its ability to fulfill our needs and enrich our lives."
To achieve this vision, The Nature Conservancy employs a diverse staff that includes over 600 scientists, who all have their hands in conservation efforts in 72 countries including the United States. Through the help of wide range of partners including nonprofits, corporations, governments, and individuals, they follow a non-confrontational, collaborative approach to keeping endangered wildlife and their habitats safe from human destruction.
The Nature Conservancy was founded in 1951 with hopes of becoming the world's leading conservation organization. Since then, the organization has made a series of successful moves to make a positive impact in ecosystems around the world. In the last decade alone, they have made efforts to protect hundreds of thousands of acres of wildlife. In 2007, they announced they would be protecting 161,000 acres of forests in New York's Adirondacks, which was previously a large swath of privately owned land for lumber farming. Last year, The Nature Conservancy helped conserve the ecological integrity of 257 square miles of forests, rivers, and wildlife habitat in the eastern Cascade Mountains of Washington and in the Blackfoot River Valley in Montana.
Getting involved with their efforts is easy, and can be a great way to connect with nature on a deeper level. On their website, there are petitions regarding the conservation and protection of a variety of habitats and animals that you can sign, as well as receive updates on. They also offer a year-long membership that comes with a years subscription to the Nature Conservancy magazine, a monthly e-newsletter filled with nature photography and environment news, and invites to local events.
The Nature Conservancy also maintains several youth programs that are great for children to get involved in conservation. Their Nature Works Everywhere program aims to educate people on the building blocks of all our lives, and how crucial they are to be kept running strong. The program gives teachers, students and families everything they need to start exploring and understanding nature around the globe. Since its founding, it has gained the support of over one million members. Conservation of our wildlife is crucial, and will only continue to be unless we take a stand and do what's needed to continue to protect them.