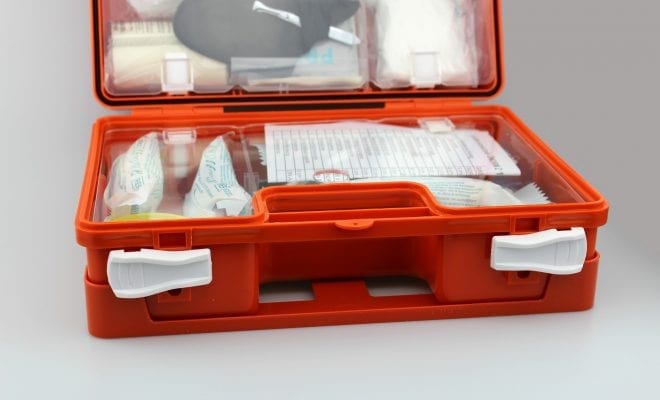 Lifestyle
Putting Together an Emergency Preparedness Kit
By
|
When disaster strikes, the last thing you want to be is unprepared. Often times, there will be little to no warning when a catastrophe occurs, and that is the moment when having the necessary critical supplies will greatly increase your chances of having a positive outcome.
To ensure that you and your loved ones are ready for any emergency, it is a good idea to always have an emergency preparedness kit on hand. Stocking your kit with good reliable supplies will go a long way in keeping you comfortable and could even be lifesaving. Here are some essential tips to ensure you have the best kit possible for any emergency needs.
What to use to hold your kit
Before you stock your kit with the necessary items, you need to consider what type of container to use. A clear plastic bin or similar-looking container with a secure lid is a good choice. This allows it to be easily carried while securing the contents from being affected by water or inclement weather. A see-through container will also allow you to quickly peek inside so you can swiftly locate the supplies you need. 
Kit supplies checklist
When assembling your kit, store your items in airtight plastic bags so you can easily access them without disturbing the other supplies. Your kit should include the following items:
Water – one gallon per person for three days 
Food – three-day supply of non-perishable food 
Cell phone and charger 
Batteries 
Extra fuel
Fire extinguisher 
Flashlight 
First aid kit 
Dust mask to aid in filtering contaminated air 
Plastic sheeting and duct tape to construct a makeshift shelter 
Local maps 
Battery-powered or hand-crank radio and an NOAA weather radio 
Personal hygiene items 
Sleeping bags or blankets 
7-day supply of necessary medications 
Moist towelettes 
Multi-purpose tool with knife and pliers 
Whistle to signal for help 
Water purification tablets 
Maintaining your kit
So you've assembled your kit and it stored safely and neatly. It is now important to properly maintain your kit to ensure it is ready to go when needed. Be sure to periodically maintain the items in your kit, replacing items that may expire, and possibly updating it with new items depending on your needs. 
Storing your kit
Storing your supplies in a cool, dry place is best, but remember that you'll want it to be easily accessible in times of need. If you've already prepared an emergency kit for your home, consider putting together a kit for your work and vehicle.
Work: this will be a smaller version of the kit you've prepared for your home, but will still include a majority of the same supplies. It should also include a comfortable change of clothes and a pair of shoes for an "on-the-move" situation.
Vehicle: this will be an even smaller kit, but some of the essentials it should be stocked with include water, non-perishable foods, first aid supplies, flashlight, dust mask, multi-tool, and some duct tape.
While we hope you never have to use them, having an emergency preparedness kit will help give you peace of mind when a disaster occurs. Equipped with this knowledge and a solid kit, you'll be ready to face any situation head-on.