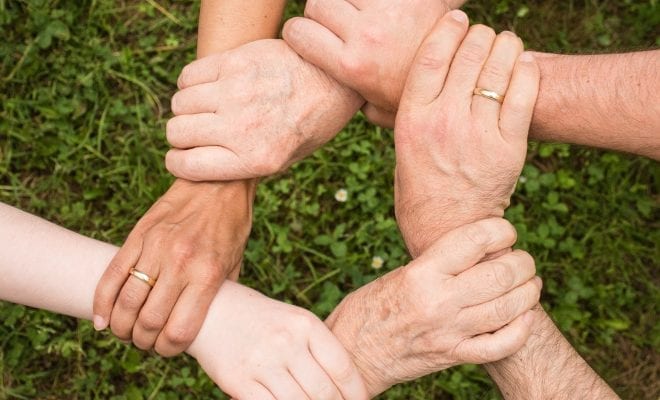 News
County Launches Evacuation Plan Focused on Vulnerable People
By
|
During times of emergency, the ability to be able to safely get to your car and evacuate the area can be supremely important. For some, this may be impossible without assistance, whether it be lack of transportation or additional help needed due to a medical condition.
In a moment of crisis, older adults and people with disabilities are disproportionately affected in negative ways when compared to those that can be mobile and functional without assistance. Knowing this, the County Office of Emergency Services was inspired to create the Neighborhood Evacuation Team program.
In partnership with the Community Emergency Response Teams throughout the region, the program establishes teams of disaster-trained volunteers who can assist vulnerable residents in their neighborhoods. People who reach out for assistance will be paired with a CERT member that will guide them through the necessary preparations of making a plan that suits their needs in times of crisis.
"Having faced several major wildfires and other emergencies, some San Diego County residents have told emergency officials of the difficulty and delays they had to overcome to evacuate. This free service that is being offered through the NET program will help people who need extra help put together a plan tailored for their needs," said County Supervisor Greg Cox. "Once they have a plan in place, if asked to evacuate, it may take them 15 minutes to leave instead of 45 or 75 minutes and that could save someone's life."
"This program fits into the national Neighbors Helping Neighbors approach that is crucial in a disaster because we know that in a major disaster, first responders will be tied up managing the threat and it could be up to 72 hours before they could send someone to assist," said Jeff Toney, director for County Emergency Services.
San Diego County firefighters look forward to working alongside CERT members to assist San Diegans. CAL FIRE/San Diego County Fire Division Chief Burke Kremensky called the program "a positive growth happening in our rural communities" and said it has the potential of being "a lifesaving benefit to residents."
The pilot program will begin this week with information being sent out to communities in 21 of the unincorporated areas of the county. People interested in requesting assistance can visit ReadySanDiego.org.