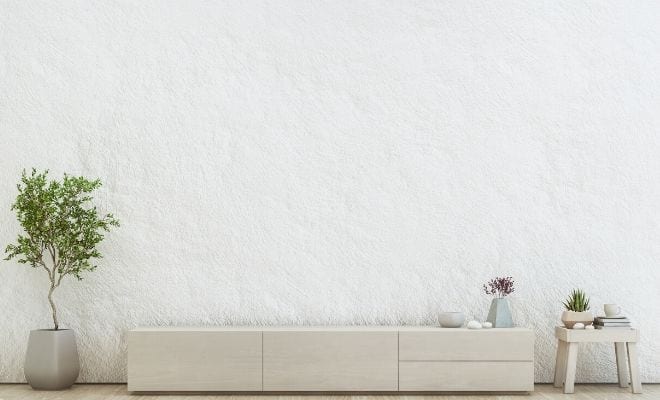 Lifestyle
Unique Ways to Liven Up a Blank Wall
By
|
Even with a strong collection of furniture in your home, rooms and hallways can still appear empty if you leave the walls plain. A lot of times, people simply hang up a picture and call it a day. While this is indeed a viable, time-tested option, you might be looking to do something a bit different from the norm while still bringing attractiveness and personality to your interior space. Here a few unique ways to liven up a blank wall.
Baskets
Instead of the usual rectangular or square picture frames, why not incorporate some lively circles in the form of baskets? Shallow, round baskets are perfect for adding character to a wall. Gather a sizable collection of them in different sizes and colors. Then, lay them out on your floor and plan how you'll position them. When you're ready, put up your own original arrangement and see how the room transforms.
Depending on what colors and designs you pick as well as how you put them up, baskets can make your room feel more playful or rustic. They can even accompany a cleaner, more subtle style. Remember that if you're having trouble finding the right hues or patterns, you can always paint them yourself, too.
Bookshelves
For the ardent readers out there, bookshelves can bring both form and function to your walls. Rather than buy a whole separate piece of furniture, you can attach shelves directly onto the wall's surface and adorn them with your favorite works of literature. Choose smooth wooden planks for a modern, minimalist aesthetic or ornately carved ledges for a more natural, yet refined, look. Directly attaching the shelves to the wall in this way has the added benefit of saving space compared to a full standing bookcase.
Area rugs
You don't have to restrict area rugs to the floor. Harkening back to woven tribal art and to the tapestries of medieval times, hanging rugs on the wall contributes an element of texture you wouldn't find with pictures and paintings. With varying piles coming together to create diverse patterns, rugs stand out among all the hard materials and straight lines you'll most often find on vertical spaces. Choose your area rug wisely—it should complement the rest of the room. You'll have a new decoration that warms up the otherwise empty boundaries of your room or hallway.