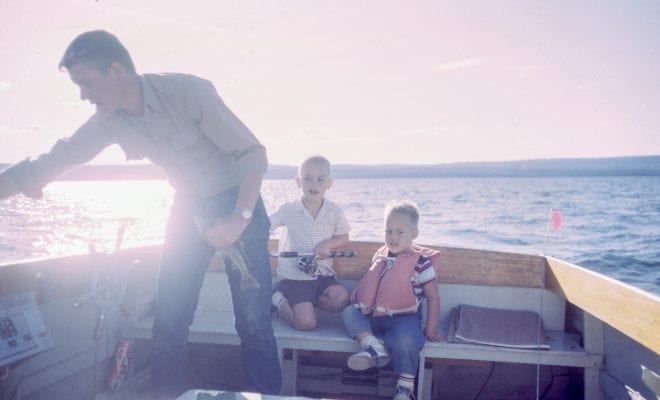 Lifestyle
Father's Day Gifts That are Guaranteed to Impress Dad
By
|
With Father's Day right around the corner, it might be a good idea to begin thinking about what to get your pops. To save you the pain of waiting until last minute, we've wrangled up some solid gift ideas that are both affordable and bound to impress.
A drill is one of those tools that everyone could use and should have. Whether it's for some basic TLC around the house, or for the most dedicated of handymen, this Bosch cordless drill is both high quality and easy-to-use.
If Dad is a book lover, then the Kindle Paperwhite is the perfect accessory for any voracious reader. This e-reader is lightweight, portable, fully waterproof, and has a battery that last weeks. This version even has a background light that allows you to read in the dark, and the e-ink display makes it a joy to read while catching some sun.
It's time for dad to say goodbye to a thick, bulging wallet packed with cards he hasn't used in years. Get him this lightweight, streamlined wallet big enough for just the essentials. Plus, the Flowfold wallet comes with RFID blocking technology that will keep your essential financial info safe.
These are perfect for the sporty dad. The pair is made with a snug fit, premium sound quality, and excellent battery life giving you six hours on a single charge. These will help him power through any workout, and supercharge his fitness.
Whether it's for a camping trip or a morning commute, this durable travel mug will ensure his morning beverage stays super hot or cold depending on what he likes.
All dads deserve to be able to traverse their home in comfort on an early Saturday morning. The fur insoled will keep his toes nice and warm, and the easy slip on design make them a breeze to put on.
Keep dad looking fresh and glowing with the face wash that scrub out of even the grimmest of dirt. This is what he needs after a long day of working in the yard.
If he's a breakfast sandwich fan, and honestly who isn't, then this all-star sandwich maker is the kitchen gizmo he's gonna want. This thing will have him whipping up some seriously tasty breakfast sandwiches.
Dad deserves to elevate his morning coffee routine, and this French Press is just the thing to do so. Each press produces a rich, aromatic cup of coffee that is sure to help him start his morning off the right way.
This nifty little device gives him access to a wide range of entertainment options allowing him to watch his favorite shows whenever he wants. All he needs to do is plug it into his TV and limitless entertainment is at his fingertips.