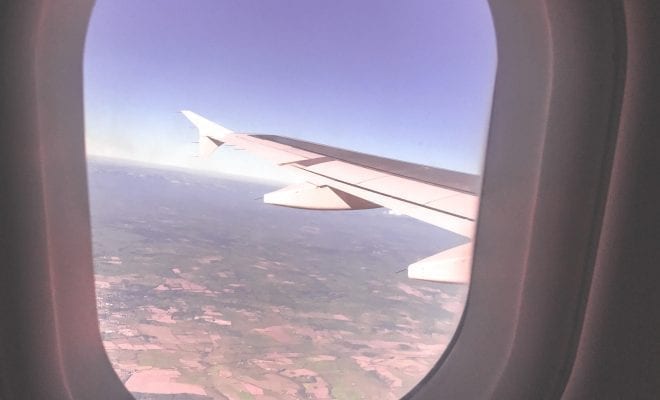 Lifestyle
Diary of a Blonde Wandering: London Town
By
|
Welcome to my travel diary: Diary of a travel blogger. I'm a travel blogger and an international flight attendant and I'm excited to be able to share with you my travel diary and hopefully, in some small way, I can inspire you to see some of the world in any way that you can.
One of the most famous cities in the world, London has fast become a multicultural melting pot. It's easy to see why people are drawn to the hustle and bustle of this cosmopolitan city in the heart of the United Kingdom. The city is full of History and charm every which way you turn. Each building has a story to tell, much like its people.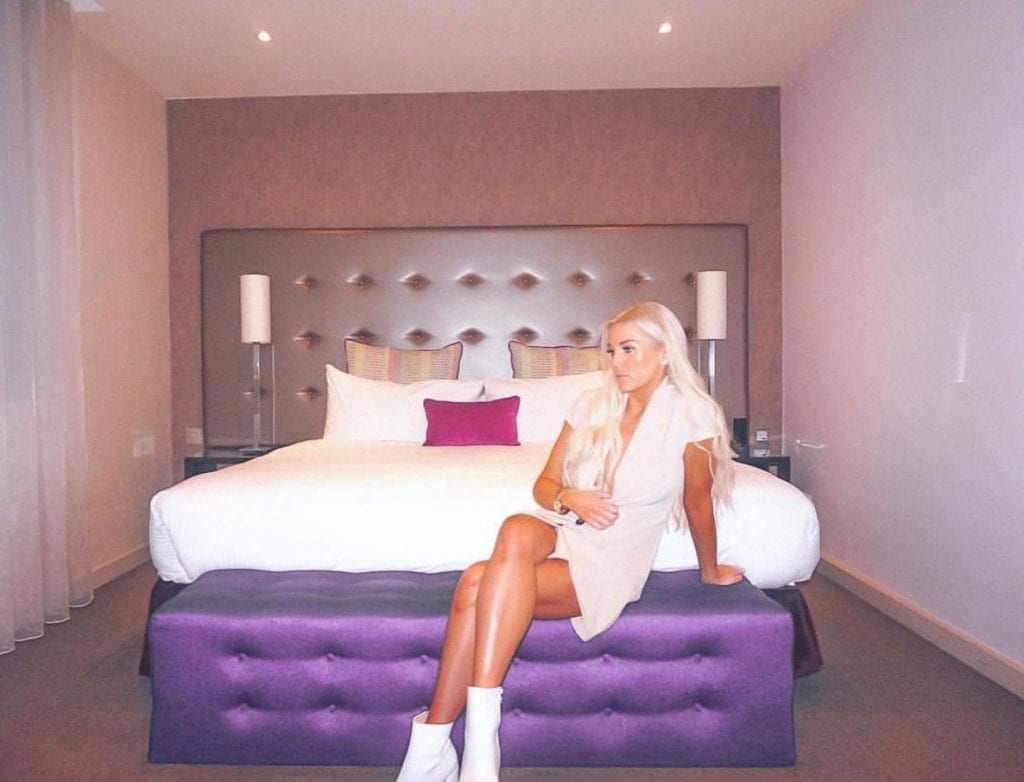 I'm based out of London Heathrow airport, which is easily one of the busiest hubs in the World. I've made myself a promise to spend more time in London and to explore the city more. There is no excuse really as to why I haven't made the most of it so far. I grew up traveling to London to visit family almost every year when I was a child, but haven't been much of a tourist since i've been based here. There is always something to do and see whether you want to visit the queen at Buckingham palace, see the city from the Top of the London eye, or spend the day at the Natural History Museum.
I spent 48 hours in London recently before a trip to Singapore and here are some of my favorite places to Stay, Eat and Drink. First things First, Where to sleep?
K West Hotel and Spa, Shepards Bush
I recently stayed at the K West Hotel and Spa in the London suburb of Shepard's Bush. Situated in one of the most sought-after areas in London, the K West Hotel is almost a stone's throw to central and easy to get to on the underground. I've only recently started using the trains myself, and I find them quite easy now that I'm getting used to them. If I'm traveling from Heathrow, I would normally get on the Heathrow Express to Paddington, and then take the underground to wherever I need to be. Staying in Shepard's Bush was a lovely change and I thoroughly enjoyed it. The hotel and spa are right across the road from Westfield's Shopping Center and is on a quiet residential road, a little hard to find at first it as tucked neatly away.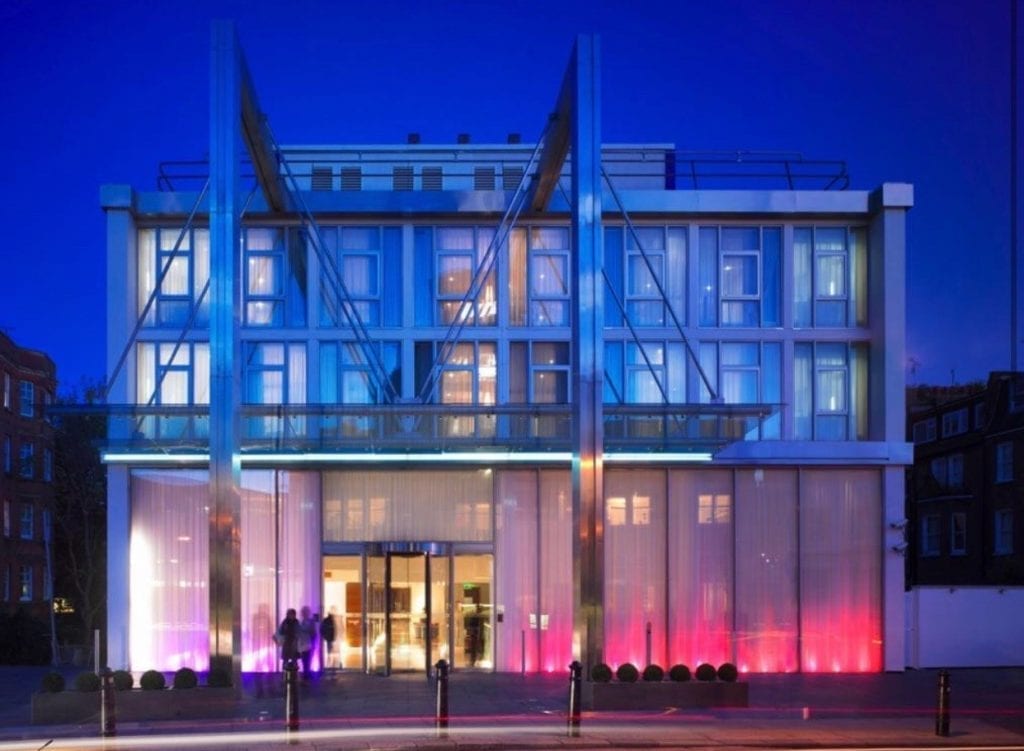 The hotel is within close proximity to Hammersmith Smith Apollo and it was a pleasant surprise to learn that the hotel is also steeped in musical history. It has played host to legends such as David Bowie and Bob Marley, and is keen to keep its rock and roll history alive, which is evident throughout the hotel. Before it became the K West Hotel, it was, in fact, BBC Kensington house and included a recording studio used by many famous musicians at the time, one they are most proud of, again David Bowie. It is also home to London's first snow paradise, a wet room within the Spa that is set to minus temperature. I had a lovely warm welcome from the hotel when I arrived in my room and the staff couldn't do more for us.
Eat & Drink
British Afternoon Tea at Nobu
Top of everyone's London bucket list and probably the most British thing to do might be to have tea with the Queen herself. Well, realistically this is probably not possible, but hey what's the next best thing? Afternoon Tea… at Nobu. What could be better than a Festive afternoon tea and at one of the worlds most famous Restaurants, Nobu.
The brand is partly owned by American actor Robert De Niro and is much loved around the world. Famous for its mouth-watering sushi menu, I have seen Nobu many times on my travels at some of the best destinations around the world including Las Vegas and The Bahamas. London has a few different Nobu restaurants and I went for afternoon tea at The Nobu Hotel in Shoreditch. We enjoyed our glass of Prosecco with a mix of Sweet and savory snacks that were all festive themed.
Savory
Beef Tenderloin on a multigrain roll with shichimi miso mustard. Tofu bun with truffle tofu cream & pickled tomato, Snow Crab Tempura creamy spicy with Ikura on Shokupan bun.
Sweet
Maraschino cherry & chocolate Christmas tree, Coconut Snowball with white chocolate ganache, Santa Claus whiskey macaroon Gingerbread ganache sphere, Rudolph chocolate tart with cremoso, Snow flake yuzu tart.
The food was mouth watering to say the least and Afternoon Tea is always a must when visiting London. If you fly British Airways British Airways, Afternoon Tea is also served onboard most US long-haul flights arriving into London Heathrow. It is served mainly in The First and Club World cabins. (Route Specific)
New to London this rooftop terrace and bar is situated on the floor of the Hilton at Tower Hill. Savage Garden (https://www.savagegarden.co.uk/) is a real hidden gem in the heart of London City. Offering a plethora of mouth-watering cocktails to enjoy with a stunning view of the skyline, and a quirky food menu sure to please any palate, Savage Garden was one of my favorites.
The cocktails were strong but dreamy, we tried as many as we could and these included the "Devil's advocate", "Savage Spritz", "Horny Beast" and "Wild Poison" We had these alongside, The Plantain Chips.
I loved the setting inside, the Lights were down low with floor to ceiling windows and the views of the city lights were second to none. The night we went, it was raining so, unfortunately, we didn't get to make the most of the rooftop terrace, but I can't wait to go back to see it properly. The staff was super friendly and couldn't do enough for us, they knew the menu well and were great with suggesting what to order.
If you're looking for something similar to America's favourite In-N-Out then Five guys will not disappoint. It also reminds me of What-A-Burger in Texas. I have American friends living in London who say they "love a five guys" when they're missing home. There's certain foods I can and cannot eat and I was pleasantly surprised to find that Five guys could offer me a Double bacon and Cheeseburger with no Bun and within a huge lettuce leaf instead, but of course I still had to have the Chips/Fries.
Get yourself to an Irish Bar
……….simply because you just can't bate the Craic. If you're looking for a bit of a buzz around town on a night out in central London, head to O'Neills on Leicester Square. Obviously, I'm Irish so it's only natural I ended up in some kind of Irish bar at the end of the Night. O'Neills is in the heart of the city just by Chinatown and has live music (my favorite) every night. It's not quite the same as being out at home in Ireland, but it was the next best thing. If you're not having a pint of Guinness, try their Porn Star Martinis. We went to an exclusive event at the London Edition Hotel this same week. At the event, we met two brilliant guys from British Vogue, and when we left we all ended up in O'Neills for a drink.
I have so much more to do and see in London. Every other city I travel too, I will be sharing my stories here as part of "Diary of a Blonde Wandering' so be sure to keep following.
You can also reach out to me on, Snapchat: @Vaanp