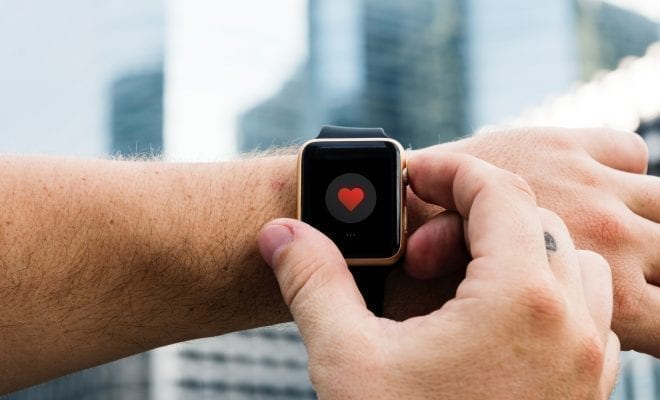 Lifestyle
Apple Watch's ECG Feature Detects Heart Issue in User
By
|
When Apple announced the Series 4 Apple Watch back in October, one of the most exciting new features was the onboard Electrocardiography (ECG) sensor. ECG is the process of recording the electrical activity of the heart over a period of time using electrodes placed over the skin. ECG technology can be used to detect any irregularities in heartbeats. At launch, the FDA-approved commercial ECG in the Apple Watch was not available for use, but Apple just released watchOS 5.1.2, unlocking the feature for all Series 4 owners to use.
A new report from one Apple user is already proving that this technology is incredibly important. The use posted on Reddit about how their Apple Watch was able to detect atrial fibrillation, an irregular and rapid heart rate that greatly increases your risk for stroke, heart failure, and other heart-related complications. The user details how the ECG application yielded multiple normal results for this wife, but when he used it on himself, the watch detected atrial fibrillation. 
He then went to see a cardiologist and informed him of the results from his Apple Watch. This prompted the physician to call for a more comprehensive ECG test, which confirmed the atrial fibrillation was spreading. The doctor said to him, "This probably saved you. I read about this last night and thought we could see an upswing this week. I didn't expect it first thing this morning."
The Apple Watch has been an important tool for users health and wellness, equipped with an accurate heart rate monitor. Earlier this year, the Apple Watch was the centerpiece for one of the largest studies on heart health ever conducted, likely to provide accurate data for its ECG feature.
Now, the Apple Watch can notify users when it detects abnormal heart conditions, such as a too low or high heart rate or atrial fibrillation. The watch can even send an emergency SOS message to emergency services. In addition to heart related tracking, the Series 4 Apple Watch is equipped with fall detection, knowing when a user suffers a major fall. If the user is non-responsive after a full minute, it will automatically contact emergency services.
The Apple Watch come a long way from simply being a novelty piece of technology. It now is a powerful tool for tracking and maintaining health and wellness, and the ECG feature has already proven to be a significant tool in saving people's lives.