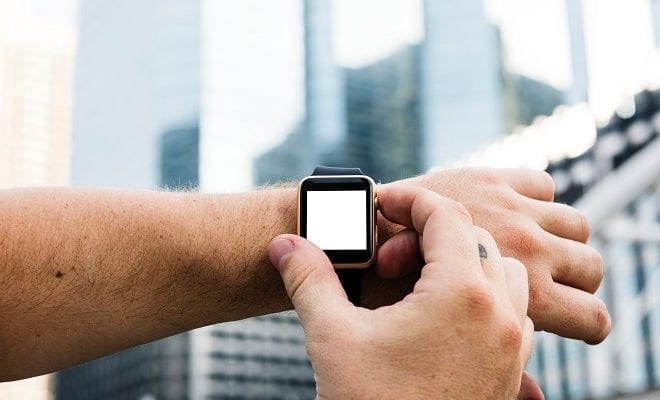 Lifestyle
Best Smartwatches of 2018
By
|
Formerly just a novelty item reserved for those who like to be at the forefront of new tech, smartwatches are now highly improved and are becoming increasingly common. There are now a variety of companies that are producing smartwatches that fit a variety of criteria. Whether you're a fitness-minded individual or someone who wants to be constantly connected without their phone, check out this list of various smartwatches to find one that fits your needs.
Easily the most popular and recognizable, the Apple Watch has earned this title in its own right. The Series 3 is super simple to use and has a comprehensive list of features that can help you live your healthiest life. Coming in 38mm and 42mm sizes, all wrist-sizes are covered while looking sensible and stylish.With powerful fitness-tracking capabilities, a variety of apps available, and LTE connectivity, the Apple Watch is a fantastic all-around smartwatch you won't be disappointed with.
If you are an Android person, this should be your go-to choice for a smartwatch. Shaped like a normal watch, the Gear Sport has a rotating bezel that will have you zipping through menus quickly and easily. Sporting a 1.2-inch AMOLED screen it is compact yet still allows for enough screen real-estate for easy use. The body is slim and lightweight, and is properly water resistant to a depth of 50 meters. It also has a wide range of fitness-tracking features, including a heart rate sensor, onboard GPS, automatic workout recognition, and a whole store to explore other fitness apps.
This smartwatch is king when it comes to fitness-minded individuals. Most current models will last a day or two with light use if you're lucky, but the Forerunner will keep going for five days on a single charge. This smartwatch is great for runners thanks to its GPS capability and sensors allowing to measure stride length, cadence, balance, and even ground contact time. You can even use the onboard storage for offline music play in case you're somewhere without coverage. Plus, it looks stylish enough to blend in with most outfits.
Another great option for Android users, this model runs on Google's Wear OS. If you want bigger screen real-estate, this a great choice, with the 45mm circular body appearing sleek and easy to use. The Huawei Watch 2 has a battery life of about 2 days of average use, but if you find yourself without a charger, you can set it to display a generic watch face for up to 25 days without charging.
One of the biggest names in fitness tracking, Fitbit's release of the Versa is once again a testament to their quality. While not as premium of the more expensive Fitbit Ionic, the Versa's lightweight design, 4-day battery life, and water resistance make it a standout option that is perfect for anyone wanting a smartwatch on a budget.