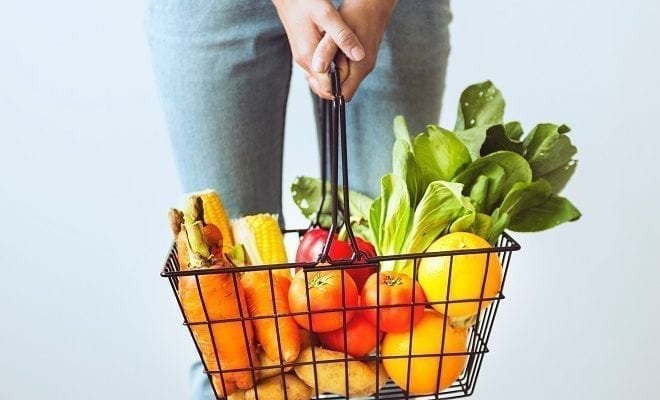 Lifestyle
Tips on Upping Your Vegetable Intake
By
|
We all know that a diet high in vegetables is extremely beneficial for your overall health, and I'm guessing that most of us could use a little more in our day-to-day lives. Most experts recommend that adults need several servings of vegetables every day, but this can be difficult for some, and understandably so. Produce spoils much quicker than processed foods, and when dining out, salads can be high in price and lack in keeping you full and satisfied. For these reasons, vegetables aren't exactly known for being at the top of peoples list of cravings, but we are here to change that. Here are some tips to try at home that will not only help you get your daily serving of vegetables but also look forward to it. 
Blend with smoothies
Smoothies make for a great morning meal or snack, and they can easily be made with added vegetables for some extra nutrients. Practically any fruit smoothie can benefit from some added spinach without sacrificing flavor. Other good vegetables to add include pumpkin, frozen zucchini, and sweet potatoes.
Utilize lettuce wraps
Instead of using buns or tortillas, swap out the empty calories for nutritious greens. Lettuce wraps are simple to make and have significantly fewer carbs and more nutrients. Plus, they make for a refreshing and light lunch that will leave you satisfied but not overly full. 
Veggie Kabobs
These make for an excellent side dish if you're having a BBQ or preparing a grilled dinner. Chop up your favorite veggies and skewer them, then place them on the grill to cook. I recommend using onions, tomatoes, mushrooms, bell peppers, and zucchini, and hit em' with a dash of garlic and onion powder. Simple and delicious.
Make cauliflower rice
A surprisingly tasty substitution for rice, you can make this by throwing some cauliflower in the food processor to reduce them down to small granules. Once processed, you can cook it just as regular rice and add whatever you want for flavor. Cauliflower is mild enough in taste accompany almost any seasoning. 
Cauliflower pizza crust
Ever the versatile vegetables, cauliflower can also be used to make a pretty bomb pizza crust. This is a great substitute for flour-based crusts, and can hardly be differentiated from the real thing. Add your own toppings, and you got yourself a much healthier version of carb-filled pizza. 
Salsa baby
This low-calorie condiment packs a whole serving of vegetables in every half cup serving. Salsa can be added to just about anything, from eggs to chicken, and contains a solid serving of fiber and is packed with flavor. Chop up some tomatoes, onions, jalapenos, and cilantro and add salt, pepper, and lime juice for a delicious pico de gallo that goes with everything. 
Edamame
Also known as green soybeans, these are packed with protein and fiber, and can be added to a variety of different dishes. You can sprinkle garlic and cayenne powder to shelled edamame for a delicious snack or appetizer while preparing dinner. 
Try out veggie noodles
Skip pasta altogether and break out the spiralizer to create squash, zucchini, or carrot noodles. Throw on some fresh sauce and enjoy your nutritious creation. The easy-to-prepare spaghetti squash requires no tools. Simply cut the vegetable in half, scrape out the soft seeds and mush, add olive oil, salt, and pepper, cover with foil, and place it in the oven for 20-30 min. The outer shell turns into scrapable noodles that are an excellent replacement for wheat noodles. 
Avocado fries
Oh boy, these are literally better than the actual thing. Slice up some avocado, roll it in some light breading, and fry it in canola or peanut oil, and enjoy this fantastic fry substitute. You'll be hooked.