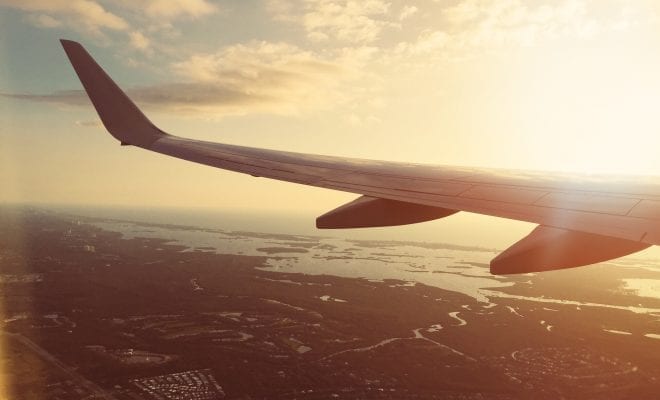 Lifestyle
The Best Cities to Visit in the U.S.
By
|
If you've got a travel bug, but can't make it out of the country, there's no need to worry. There are some phenomenal cities across the country that everyone needs to visit at least once. Whether it be a thriving music scene, incredible bars and restaurants, outdoor activities, or rich history, check out these great cities for your next travel experience.
Philadelphia, Pennsylvania
A city steeped in rich American history, Philadelphia has something for everyone. I mean, it is pretty cool that you can snag a photo with the original Liberty Bell, head over to see the statue of Rocky with his outstretched arms in the air, then make your way to one of the many mouthwatering Philly Cheesesteak joints that dot the city. From Terminal Market to the Independence Hall, there's zero chance you'll be bored.
Lexington, Kentucky
Calling all bourbon lovers, if you have yet to make your way to Lexington, now is the time to do it. This city knows a thing or to about drinking and doing so with class and style. The Distillery District there has become an incredible area to visit, thriving with a wide range of retail and culinary spots for you to check out. BBQ is also on the menu, with places like Blue Door Smokehouse and Red State serving up some of the most delectable food you can think of. The city of Lexington is filled with endless miles of lush greenery and old farmhouses that will make you feel like you stepped back in time. 
San Francisco, California
There is so much to do in the city, your days will be packed with sightseeing and delicious San Francisco staples. Explore the city on one of their iconic cable cars, walk the Golden Gate Bridge, or spend a day at the Fisherman's Wharf. The streets are filled with eclectic characters and trendsetters alike. When the fog rolls in, warm up with a cup of clam chowder in a sourdough bread bowl at Boudin Bakery or indulge in a chocolate haven at Ghiradelli Square. Make sure to stop at Buena Vista, the spot that popularized the famous Irish Coffee in the 1950s. The walls are sprinkled with photos of celebrities and icons who flocked to San Francisco and wandered in to try the famous cocktail.
New Orleans, Louisiana
There's a reason this city was named the number one place to visit in 2018 by The New York Times. Start your time here in the French Quarter, which offers visitors a lively environment truly displaying the heart and soul of the city. For an idyllic walk after grabbing a bite, head over to the Garden District, where you'll be able to see the city's historic neighborhoods and get a much-needed break from the hustle of crowded spots. Fill the rest of your day with things like a swamp tour, a visit to to the New Orleans Museum of Art, or check out the Audubon Nature Institute. Don't forget to try the world famous beignets at Cafe Du Monde, they are open 24/7, so you can sink your teeth into these to-die-for pastries after a night on the town. 
San Antonio, Texas
One of the fastest growing cities in the nation, San Antonio is quickly blossoming into a place buzzing with shops, restaurants, and a thriving downtown area that is perfect for tourism. Head over to the River Walk, where you can experience a variety of entertainment and fun all while enjoying a beautiful view along the river banks.
Sedona, Arizona
An absolutely stunning city especially during the winter time, Sedona has become a popular city for those who want to truly experience the outdoors. Sedona is a top destination for hiking, surrounded by 1.8 million acres of national forest and lands, offering breathtaking views. Take a bike tour through the natural trails throughout Sedona, or check out one the Tlaquepaque Arts & Craft Village to see the unique style of local artists. One thing you can count on is finally getting some quality relaxation in.
Chicago, Illinois
The windy city has so much going on, it's hard to even pinpoint the best it has to offer because it's pretty much all great. Spend the day in one of the 580 parks across the city, hike the 606 urban hiking trail, or spend the day checking out one of the many art museums.  Take a photo next to the giant bean,  .Grab some lunch at Manny's Deli or catch a Cubs game. The opportunities are endless.
Denver, Colorado
Practically heaven for skiers and snowboarders alike, Denver is great even if you aren't into winter sports. From the stunning mountain views to hip, artsy neighborhoods, you'll be hard pressed to not find something you fall in love with. If you're a beer fan, Denver has almost as good of a craft beer scene as San Diego, so be sure to grab a few brews while you're there.