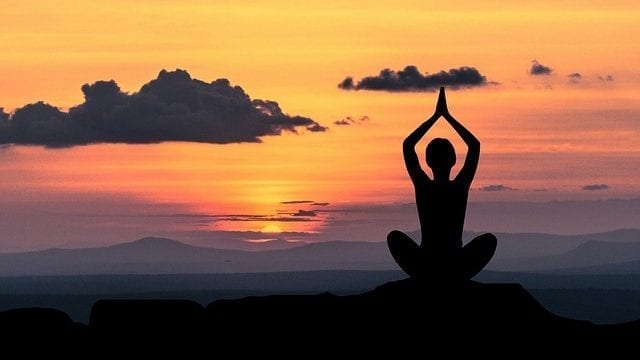 Lifestyle
Best Beach Yoga Classes in San Diego
By
|
Yoga by the beach can be rejuvenating and provide numerous health benefits. Enjoy breathtaking views, the sound of waves crashing and a refreshing ocean breeze. Taking your practice to the beach can deepen your poses, protect your body, and boost serotonin levels. These all-levels classes are also a great opportunity for you to meet new people in your community if you just moved to the area or if you're simply looking for some new yogi friends! Here are a few of the best outdoor yoga classes available in San Diego County:
This class is offered every Saturday and Sunday year-round, at 10 am, on the cliff of Palisades Park in Pacific Beach. It is best to get there a half an hour earlier to save a spot, as it is a popular class on the weekends. Steve's classes encourage students to intensify their physical ability while mediating above the sea-salted air.
Whether it's your first time doing yoga, Bird Rock Yoga in La Jolla, offers classes for all levels to help reach your goals! The intent of these classes are to help teach, mentor and share the Vinyasa Flow style of yoga which helps to increase breath to movement.
These yoga classes are located right in front of the Hotel Del on the main lawn overlooking the beautiful ocean. The Hotel Del also offers a great brunch selection if you're looking to do a day trip down to Coronado. All overnight guests will have the luxury of enjoying complimentary yoga classes. This class is great for beginners looking to gain more experience in yoga flow and will primarily focus on deep relaxation and detoxification.
Find your inner Zen just footsteps away from the beach! Go outside your comfort zone and join other like-minded yogis in mediating right off of 18th and 19th street in Del Mar. Classes are offered every Sunday morning with a Vinyasa Flow that primarily focuses on posture.
Every Saturday and Sunday at 10:30 am, near Tower 5 in Ocean Beach, John Beck will lead yogis through both Yin and Hatha Yoga. His classes are donation-based and open to all.
Located at the Village of Pacific Highlands Ranch, free classes will be held on the fourth Thursday of every month. These classes will take place at 9 am in the open-air Village Square. Mat rentals are available for $2.
On Wednesday mornings, located at South Ponto Beach in Encinitas, is a relaxing 60-minute Vinyasa flow by the ocean that will leave you feeling relaxed, refreshed and ready to start the day. All levels are welcome. The Fee is $15 per class or you can purchase a 5 or 10-pack at a discounted rate.
This donation-based yoga class is Vinyasa-inspired-it is a full-body workout, great for all ages & all levels! The meeting point for these classes is on a grassy knoll overlooking the beautiful bay or other areas around East Mission Bay, just north of the Hilton Hotel, next to the parking lot and playground.