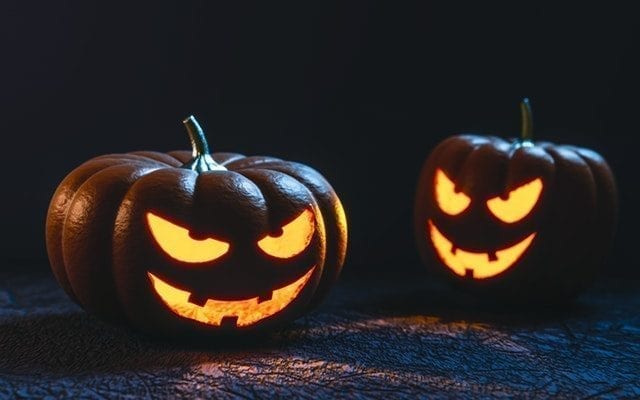 Lifestyle
Awesome Halloween Costume Ideas
By
|
With Halloween coming up fast, now is the time to get your costume locked down so you're not scrambling the day before to have something to wear. A Halloween costume is all about creativity, so knowing this, we've compiled some awesome easy ideas for you to try. From clever to funny, we hope these Halloween costumes make your night one to remember!
Rosie the Riveter Costume
Flex your "girl power" with this Rosie. All you need is a blue denim shirt, jeans, and a red and white polka dot bandana to complete the look!
A simple yet effective costume that is instantly recognizable as the kind of paper towels. Grab a roll of Brawny paper towels, throw a red and black plaid shirt and some denim jeans, and you're good to go.
Oreo
Perfect for couples looking to tag team their Halloween costumes. Why not go out as everyone's favorite cookie? Say, the double-stuffed variety?
Hawaiian Punch
If you're a sucker for good puns like me, this one is perfect for you. Throw on a Hawaiian shirt, put on an island straw hat and a colorful lei, and strap up some boxing gloves, and you got yourself a pretty sweet costume that'll have people laughing all night.
Bubble Bath
No water needed that's for certain. This adorable costume can be put together in under 30-minutes. Blow up some white balloons and tape them to your clothes, throw on a shower cap and grab a loofah. It's time for a bubble bath.
This is a great one for couples. One person dressed up in a yellow dress with glued on feathers, while the other person dresses in all black with a glue on magnet and feathers to match attached to their outfit. Boom, a chick magnet.
Harry Potter and a Golden Snitch
This one is perfect for all you Potterheads. Dress up in your favorite Hogwarts house colors, while your significant other puts on an all-gold get up with attached wings. Lets the Quidditch jokes ensue.
French Kiss
Another punny get up that will definitely turn heads. All you need for this costume to work is some face paint, a striped shirt, a beret, and a loaf of bread. Just don't get hungry!
Ron Burgundy
Stay Classy San Diego! This one is perfect for a night full of Ron Burgundy one liners and absurd behavior.
Buddy the Elf
Perfect for all you Christmas lovers, what better way to spread Halloween (Christmas?) cheer than to dress up as everyone's favorite Elf.