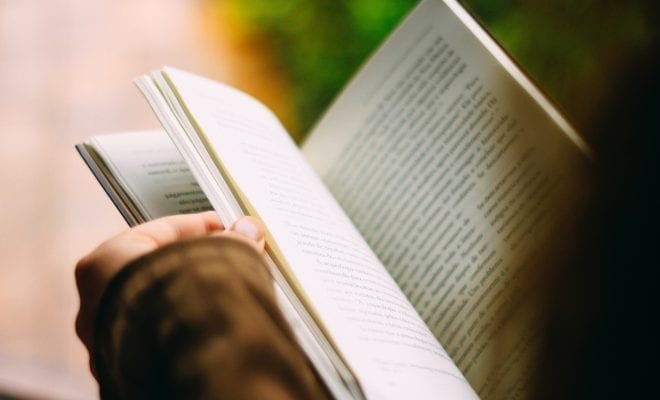 Entertainment & Events
Top Fiction Books of 2019
By
|
Winter is the perfect time getting cozy, cracking open a book, and losing yourself in a story. The year is almost up, and 2019 has been extraordinarily good to us readers, thanks to a slew of captivating releases. If you've been jonesing for a new book to dive into, check out our top fiction releases of the year. 
The Memory Police – Yoko Ogawa
As we live in an age where technology is increasingly used for nefarious purposes, this novel of government surveillance is incredibly prescient for the times. As strange occurrences happen and people disappear, a community is forced to live in fear of the repressive Memory Police. A young writer and her editor decide to go into hiding from the government, as they struggle to cling onto the truth.
The Water Dancer – Ta-Nehisi Coates
A selection of Oprah's Book Club, The Water Dance is a novel that details the resilience and self-sacrifice of the human spirit. Told through the eyes of Hiram Walker, an escaped slave with tremendous powers, the author delves into the dark bowels of slavery in a manner that is both soulful and haunting.
Normal People – Sally Rooney
Author Sally Rooney may be young, but she is already proving to be among the elite in the literary world, and her sophomore release is no exception. Normal People centers around popular jock, Connell, and a genius albeit awkward, Marianna. We see these two Irish adults find themselves continually intertwined as they progress through life in a novel that is introspective around the themes of young love, popularity, and class. 
The Unpassing – Chia Chia Lin
When a Taiwanese family immigrated to Alaska in search of a new start in life, their hopefulness comes crashing down following the sudden death of their daughter. In her debut novel, Lin explores the depths of grief while pursuing the American dream in this family saga. 
Inland – Tea Obreht
Set in the lawless frontier of 19th-century Arizona, we find a frontierswoman who is fiercely determined to defend her family against the threats of the land. Obreht breathes life into the American West genre, seamlessly implementing elements of mysticism and the supernatural into a story that uncovers how our homes shape us into the people we are. 
Dead Astronauts – Jeff Vandermeer
Vandermeer is an immovable force when it comes to sci-fi, and his latest novel shows no sign of him slowing down. When a nefarious biotech corporation known as The Company releases bioengineered creatures into Earth's biome, three astronauts must save the planet from total collapse. 
Black Leopard – Marlon James
Drawing upon vivid African history and mythology, Marlon James has described this new fantasy trilogy as the "African Game of Thrones." The story begins with a hunter named Tracker, who is forced to link up with a team of mercenaries to help locate a missing child.
The Testaments – Margaret Atwood
Thirty-four years after publishing the explosive classic, The Handmaid's Tale, Margaret Atwood returns to the oppressive, The Republic of Gilead as she further explores the dynamics of totalitarianism. The result makes for a thrilling continuation to an original dystopian novel that has shocked millions.