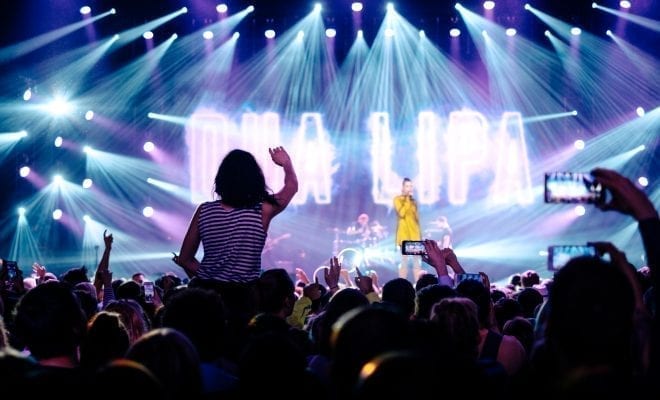 Entertainment & Events
This Weekend in San Diego: Shows, Concerts, and the Fair (6/8-6/11)
By
|
The weekend fun officially starts this Thursday on June 8th. This weekend in San Diego is filled with concerts, shows, and of course the fair.
The San Diego County Fair is back! Join the fair this weekend for fried food, furry animals, and the infamous Ferris wheel. The fair's hours for the weekends are: Friday's 10am-11pm, Saturday's 10am-11pm, and Sunday's 10am-10pm. This weekend includes the Surfside Race Place Satellite Wagering Horse Racing, The Toast of the Coast Wine Festival, and much more. Single day tickets are $18 for adults, $11 for seniors, $11 for children, and free for children 5 or younger. Come be a part of the fun and don't miss out on the experiences to create new memories with your family and friends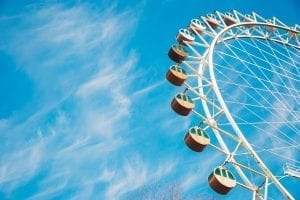 The musical Damn Yankees opened on June 2 and is the perfect way to start off your weekend.  Showtime's include Thursday's at 7:30pm, Friday's at 8pm, Saturday's at 8pm, and Sunday's at 2pm. This musical has won 11 Tony Awards and shows us just how far an obsessed fan will go to save their favorite baseball team. Lead character Joe Boyd gives his soul to the devil in order to protect the baseball team that he worships. Tickets range from $21-$72.
Watch the Padres destroy the Kansas City Royals in their Friday night baseball game at Petco Park at 7:10pm. Tickets start at $18 and are still on sale. Come enjoy a summer night at a baseball game with your best friends and support your San Diego team.
This Sunday at the Qualcomm Stadium you can whiteness the talent and beauty that is Empire of the Sun. Tickets are $55 and selling out fast. The Australian electronic music pair is on tour and sharing their Two Vines album with the world. Come out and listen to "High and Low" and their "Walking on a Dream" remix. Hurry, you wont want to miss this!
What So Not will be performing at the club Bassmnt on Saturday June 10th. Tickets start at $10 and go up to $30. This 18 and over event starts at 9pm and there's no way you'll want to give up the opportunity to see this Aussie share his musical talent. Considering this EDM star is in popular demand on the radio and festivals, it will most likely sell out, so hurry up and buy your tickets now.
Are you looking for a night of looking elegant and listening to classical music that will sooth you after a hard week at work? The All Star Mainly Mozart Festival Orchestra is performing with Conard Tao on the piano. Saturday June 10th will be a night filled with talent and musical genius Michael Franics as the conductor. The show starts at 7:30 and tickets start at $15.
On June 8th Kevin Devine will be playing at Soda Bar at 7:30pm. This 21 and over event starts at $13. Devine creates lyrics that tell a story and create a unique sound that can only be heard through his music. He communicates his life and events that have occurred through his music, and he prides himself on this. Come watch him share his story this Thursday.
This live music venue will be hosting FilmOut San Diego on Friday June 9th at 7pm. The show runs June 9-11 and tickets are currently on sale. This LGBT film festival will start off with the amazing Sordid Lives. This film festival celebrates the LGBT community and shares stories that are related to the struggle of sexuality and much more. There are also comedic films that will create laughs that are sure to bring joy to the audience.  Tickets start at $10 and go up to $45.
Come join San Diego for a weekend filled with adventure and fun activities!