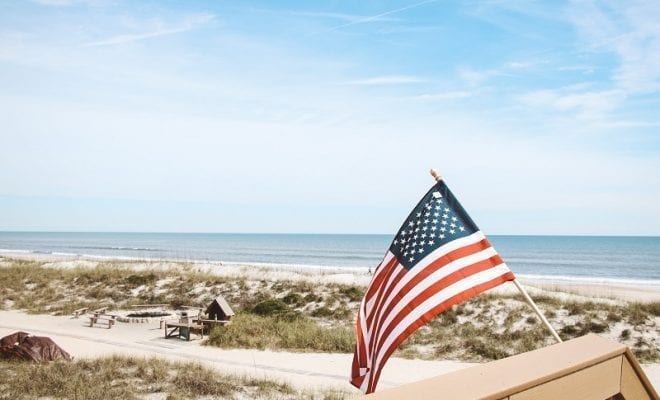 Entertainment & Events
This Weekend in San Diego 11/9-11/11
By
|
Veterans Day celebrations are happening all weekend to honor the men and women who have served their country. There are tons of family-friendly events going on, like parades, special museum exhibits, and more. Plus, beer week is coming to a close this weekend, and these breweries are going out with a bang. Stone is hosting its special DRK Festival or head to Duck Foor Brewing Company where you can Build-A-Beer, with the help of beermaking experts. Find out what else is going on this weekend in San Diego.
Friday, November 9, 2018
From 6am-9pm, you can welcome the new trendy coffee shop Bird Rock Cafe located at Pacific Beach on Garnet Avenue. Enjoy the outdoor space and expanded food menu that includes delicious new bites and drinks. At this special grand opening, you can enjoy homemade bread, pastries, and toast provided by the best pastry chefs.
Continue the festivities of Beer Week at Kilowatt Brewing from noon to 10:30 pm. Enjoy the flight of all the IPAS available including the Young Ginger Lemongrass IPA, Buddha's Hand Citron IPA, Earl Grey Vanilla Bean IPA, and Coconut Rum Oak IPA. Enjoy these tasty brews available at the Kearny Mesa and Ocean Beach tasting rooms.
Join the most epic beer gathering of the year with Build-A-Beer Blend Night at Duck Foot Brewing Company. All you have to do is show up, pick your brew, pick a few beers from the board that you think may complement one another, and learn from the best as you and your friends play brewmaster by creating your own drink. The fun starts at 5:00 pm.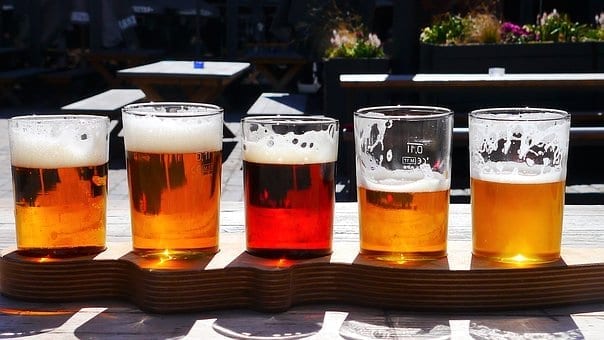 Celebrate the 100th anniversary of the end of World War I by enjoying free admission to the San Diego Museum of Art starting at 5 pm. Indulge in the sites of the beautiful artwork as well as a live performance of the Westwind Brass and a screening of The Dawn Patrol. 
Enjoy a night out at Stone Brewing in Escondido for the return of this unique beer festival. With a $65 ticket, you'll receive a Stone pint glass to take home, special sample tastings, and limited release beers to take home with you. The event is from 7 –11 pm.
Saturday, November 10
This weekend at Cinema Under the Stars, the suspenseful comedy film, Game Night will be showing. This film, starring Rachel McAdams and Jason Bateman, follows three couples as they embark on a game night journey that goes south very quickly. Admission for the flick is starting at $17 and $20 online. The showing starts at 8 pm at Cinema Under the Stars in Mission Hills.
Kick off your holiday shopping with the Salvation Army Holiday BazzBazaarthe San Diego Citadel Corps location. Pick out special and unique gifts for loved ones as well as handcrafted creations from several vendors. The event starts at 9 am this Saturday.
Dress to impress and feel like Cinderella for the night at the Casa De Amparco's Crystal Ball Gala on Saturday night starting at 6 pm. The enchanting evening will be held at Fairbanks Ranch Country Club in Rancho Santa Fe. Included in this extravagant night will be a cocktail bar, dancing, a delicious dinner, and a silent auction. All of the proceeds will go towards the 20th annual Gala benefit of Casa de Amparo.
Join thousands of San Diegans as they salute those who served our country at the annual San Diego Veterans Parade. Locals will line the parade route, from Waterfront Park down N. Harbor Drive, as floats, cars and other processions travel the one-mile stretch. The 32nd annual parade will pass USS Midway and the B Street Pier before turning left on Pacific Highway. Guests can view the parade which is free to attend and is scheduled for 11:00 am – 1:00 pm.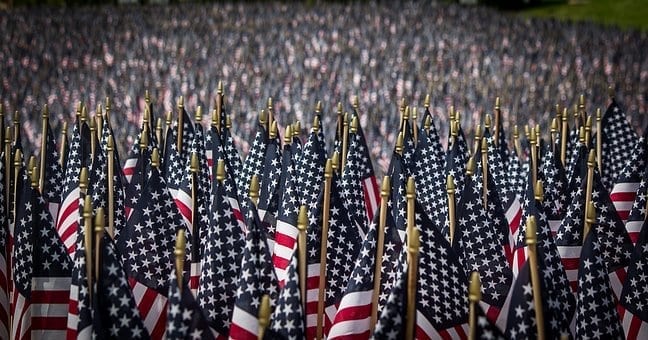 Sunday, November 12
Viejas Casino & Resort has decked the halls and opened their outdoor ice rink for the winter season. Guests can take a spin on one of Southern California's largest outdoor skating rinks at the Viejas Casino & Resort. The ice rink is open from 3:00 – 10:00 p.m. on the weekends and 5:00 to 10:00 p.m. during the week through November.
Discover over 50 local artists at the largest gallery in the Spanish Village for a day of paintings, drawings, sculptures, and glass art. The current artists involved are Dora Chen, Maurjo Reser, Debbie Chen, and Mike Watson-these artists can bring you greatest ideas into reality, and you'll be able to spend the day learning the culture behind the art. Attend anytime all weekend (and week) long from 10:00 am-4:00 pm at the Gallery 23 in Spanish Village, located at 1770 Village Place.
This weekend and heading into early next week, come out and celebrate our Military at the YMCA of San Diego. ALl YMCA's in the San Diego country is free for military and their families to swim, workout, and enjoy a day out with the entire family. On Veteran's day, all YMCA's will be open to the public for free as well.  Head out to the Shepherd YMCA Firehouse this weekend starting at 8:00 am.
Explore the ultimate snow sports expo this weekend at the Del Mar Fairgrounds starting at 11:00 am – 6:00 pm. Enjoy exclusive discounts on equipment and half priced lift tickets through California, and comfy clothes with other snow accessories.
Have your little one enjoy this kid-only zone for children 15 years old or younger, and let them embark on a fishing journey this weekend starting at 10:00 am. No matter what your experience level is, all children are welcomed to come fish with free bait and instruction provided. Located at Chollas Lake, take your child out for a day they'll never forget.