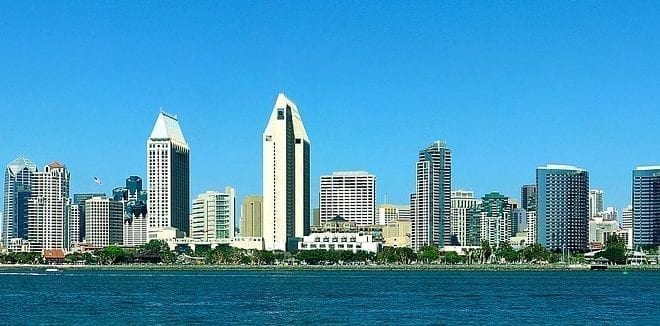 Entertainment & Events
This Weekend in San Diego 1/26-1/28
By
|
With the weekend approaching quickly, don't wait to make your plans too late! The beautiful city of San Diego has plenty of exciting events to make the most of your weekend, so take advantage of them!
Friday, January 26th
If you're a golf lover, then you don't want to miss this incredible PGA tour. (Also, don't miss out on these great golf tips from SD Entertainer.) This will be the 67th PGA tour that has been held in San Diego, and it will take place at the stunning Torrey Pines Golf Course. Come see defending champion Jon Rahm, Jason Day, Bubba Watson, Phil Mikelson, and the legend himself – Tiger Woods. This event will feature authentic southern California food, and will begin at 7 AM sharp. Tickets range from $50-$250.
No one said the weekend isn't for learning, so why have some fun and learn something new at the same time? Bring your kids out to this fair, which aims to teach kids in grades 7-12 the wondrous possibilities in science in our modern world. With interactive exhibits, local businesses, and actual scientists there, who knows, maybe you'll end up liking it just as much as your kids. With over 30 exhibits, you'll be sure to see some awesome stuff.
Calling up caffeine lovers! This event features over 25 local coffee roasters, cafes, and companies, all who have been serving the San Diego county public for many years. With over 9 routes to choose from, you and your friends will be tasting some of the finest coffee San Diego has to offer. Bring your own mug, and a few fellow caffeine lovers, and explore these places around San Diego, Carlsbad, and Oceanside. No worries about being tired, because i'm sure you'll be energized all day! Tickets range from $25-$37.
Saturday, January 27th
Join conservationist and hiker Mike Kelly for a simple yet exhilarating hike around the Penasquitos Preserve, leading you to the Del Mar Mesa Reserve. With a gorgeous array of wildflowers and the fresh morning air, you'll even learn about the natural habitats of animals within the area. Meet at the kiosk near the corner of Park Village Road and Camino Del Sur Road. This event is free!
If you're a nature lover and a frequent hiker, then here is your chance to give back to the community. Come out and volunteer at the Eagle Peak Preserve, and help maintain these trails with brush removal, trail leveling, and erosion control. If you're more experienced and wish for something a little more challenging, then help deliver supplies to deeper parts of the trails. This is a great way to gain some community service as well for your local organizations. RSVP: volunteer@sandiegoriver.org
What would a Saturday in San Diego be without the opportunity to enjoy the gorgeous weather at a 5k? Well, come out and be silly with everyone in your craziest socks! Bring the whole family, and enjoy prizes for best-dressed, face painting, and even a kids dash. All proceeds will benefit the C.A.R.E.S. Organization.
Sunday, January 28th
Youth Fishing Clinic at Chollas Lake
This is a great opportunity to take the kids out for a nice day at Chollas Lake. Kids under 15 will enjoy free fishing lessons. No experience or equipment is needed. This event is free.
For the aspiring artists with little to no experience, come to this painting class and paints portrait of your favorite pet! All supplies and canvas will be provided. Step-by-step guidance will be provided. This will take place from noon to 3 PM. Tickets are $55.
Craft Beer Garden at Torrey Pines
Taking place during the Farmers Insurance Open on the Torreyana Terrace, come check out a wide selection of local San Diego craft beer, street tacos, and live music. Perfect after a long day watching the open.