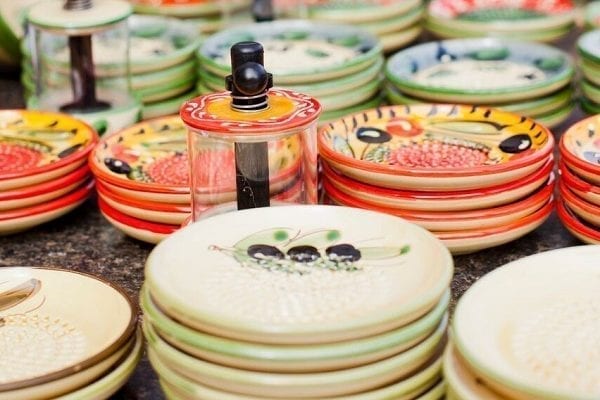 Entertainment & Events
The Beloved Little Italy Mercato Celebrates its 10th Anniversary
By
|
Many flock to San Diego's Little Italy to enjoy true authentic Italian food, tasty gelato and its charming streets decorated with lush trees, twinkling lights and views of the San Diego Bay. One popular Saturday event that brings locals and visitors to Little Italy from 8 a.m. to 2 p.m. is the Little Italy Mercato, which has become a time honored- tradition over the years and a staple in the Little Italy neighborhood. As San Diego's largest farmers market, the Little Italy Mercato draws in thousands of visitors from around the world to the neighborhood who stroll through the market to browse and shop for fresh produce, local artisan food, unique craft and goods, fresh flowers and much more. This year, the Little Italy Mercato will be celebrating its 10th anniversary on Saturday, June 9 and in honor of the anniversary, the market will offer commemorative 10th Anniversary shoppings bags, t-shirts and a Homecoming-themed celebration to treat its participating farmers and vendors.
"The Little Italy Mercato's 10th anniversary is a significant milestone for San Diego's Little Italy. It's very exciting to see how much the market has grown throughout the years," said Chris Gomez, district manager of the Little Italy Association. "We are happy that we can provide a place where the community can come together and find fresh, healthy produce provided by dedicated farmers and vendors without having to venture too far for great quality groceries."
What once began as a farmer's market with around 40 vendors on just one city block has significantly transformed and expanded over the years into a market with more than 200 tents covering five city blocks. The beloved market launched in 2008 on West Date Street but was moved a block south during the construction of the Piazza della Famiglia. To celebrate the opening of the Piazza della Famiglia and the 10th anniversary, the Little Italy Mercato moved back to its first home making this an extra special year. Visitors can now wander through the new, enchanting 10,000-square-foot European-style piazza and discover new products and goods while enjoying a nice stroll with friends and family. Sounds of live music also play throughout West Date Street, creating a truly magical experience in the San Diego sun.
The Little Italy Mercato has become a one-stop shop for the community to purchase fresh groceries and many other goods. Shoppers can find anything from food purveyors to bedding plants to handcrafted jewelry all in one place. The Little Italy Mercato also offers pastured eggs, poultry, meat, local caught fish, farm fresh food and more. San Diego's year-round growing season allows farmers to bring quality produce all year long and provides a spot for all participating vendors and famers to share their amazing offerings.  For the past 10 years, several vendors and farmers have participated since the start of the market including Polito Farms, Rodney Kawano Farms, Lone Oak Ranch, Bread & Cie and Joes on the Nose. Next time you need to pick up some groceries consider heading over to the Little Italy Mercato for reliable produce and come say hi to your local farmers.
For more information about the Little Italy Association or the Little Italy Mercato visit www.littleitalysd.com or www.littleitalymercato.com.