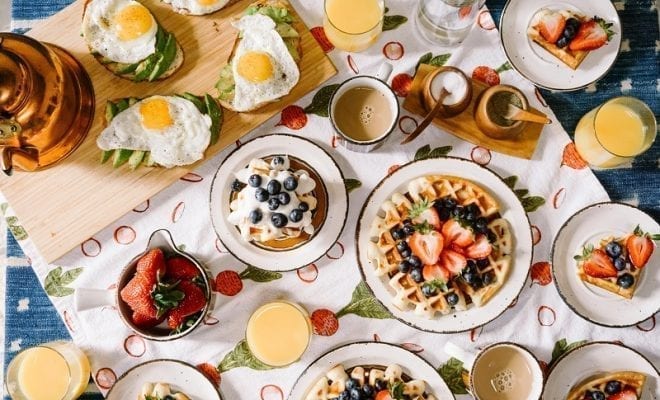 Entertainment & Events
Sunday Funday in San Diego
By
|
Sunday Funday isn't just about finding the best brunch spot or the best place to get the cheapest Bloody Mary. Sunday is about relaxing and avoiding the "Sunday Scaries", along with finding the best way to distract yourself to forget the workday that is lurking around the corner. San Diego is dedicated to giving you a variety of activities that will allow you to end your weekend the best way possible.
Make your way down to Punch Bowl Social located inside the Coliseum Athletic Club in Makers Quarter. Enjoy a day of arcade games, giant scrabble, board games, and bowling. This is the ultimate playground for a festive Sunday, and you can throw back beverages while snacking on tasty Cold Jalapeño Cheese Dip. With tasty meals such as the "A Pig, a Duck and Some Cheese Walk into a Bar" or tacos, burgers, and other appetizers, there is something for everyone to enjoy in this vibrant atmosphere that takes the bar scene to the next level.
If you're a San Diego local, then you've seen the trendy Instagram pictures that are taken at Crushed. Their dainty mimosa flights take brunch to the next level with flavors like Green Apple Carmel and Lavender. Margarita Flights and Beer Flights are also a part of the Sunday Funday festivities, so it's up to you to pick your poison and enjoy PB's trendy little spot. Enjoy delicious beverages while indulging in flatbreads, sliders, and bresserts (breakfast desserts).
Nothing makes a Sunday Funday outing like an open rooftop atmosphere at Firehouse. Start off your Sunday with $16 Bottles of Prosecco and enjoy happy hour until 3 pm. Firehouse has become a hot spot on Sundays due to the beautiful views and outdoor rooftop, and cocktails with a twist, such as a Firehouse Mule. Enjoy delicious bites as well with the Build Your Own Avocado Toast and the Firehouse Acai Bowl to tickle your taste buds on a sunny Sunday morning.
Start your Sunday off with a relaxing trip to the local La Jolla Open Aire Farmers Market located on Girard Street from 9am-1pm. From local produce to handmade crafts and outstanding bites, this is the best place to start off your Sunday afternoon. Unlike other markets, all of the proceeds go towards La Jolla Elementary (LJES), a public school in San Diego County. The donations go towards improving the art and music programs, library, and technology that is provided at the school. Give your Sunday purpose and enjoy the San Diego breeze while making a difference in your community.
On Sundays, the Hillcrest Farmers Market is open from 9am-2pm located on Normal Street in San Diego. This Sunday tradition has over 175 vendors that offer local produce, crafts, flowers, and clothes, along with other special surprises. Grab a delicious hot pastry and enjoy the live entertainment as you walk down the San Diego streets; perfect for a and laid back afternoon.