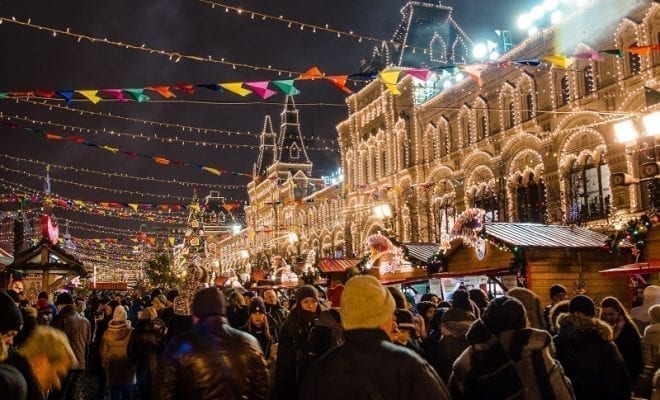 Entertainment & Events
Free Things To Do in San Diego During the Winter
By
|
This winter season there are plenty of things to do in San Diego. What's better than festive holiday events? FREE holiday events. Escape the winter blues and get yourself into some fun during this holiday season with the spectacular free events for you to enjoy.
Little Italy is closing down several streets for its annual Christmas celebration featuring horse and carriage rides, a Christmas tree lighting, holiday pop-up market, and more! They'll also have their traditional 25-foot tower of over 1,000 poinsettias lit up for all to see.
This unique neighborhood events features a chili cook-off with more than 30 of the most celebrated restaurants of South and North Park. You'll also be able to shop for holiday gifts and enjoy free live music, kids games, and fun holiday activities.
n its 41st consecutive year, this two-day holiday celebration pulls no stops with tons of food, entertainment, and fun. Free to all attendees, Balboa Park December Nights includes carolers, live music, light displays, dance performances and more.
This parade will feature free snow sledding, along with an appearance from Santa Clause and tons of free entertainment.
This popular parade features tons of boats decorated with holiday cheer. There are plenty of great spots to catch the parade from, so you don't miss a thing.
The mountain town of Julian can get much more idyllic when it comes to the holidays. Strolling through the neighborhood streets at night will enchant you with holiday spirit, and a visit to the living nativity scene is a must.
Old Town knows how to get down with the holidays. Expect completely decked out Christmas decorations, along with free entertainment and holiday experiences for the entire family. Wrap up your day with a campfire complete with s'mores in the plaza.