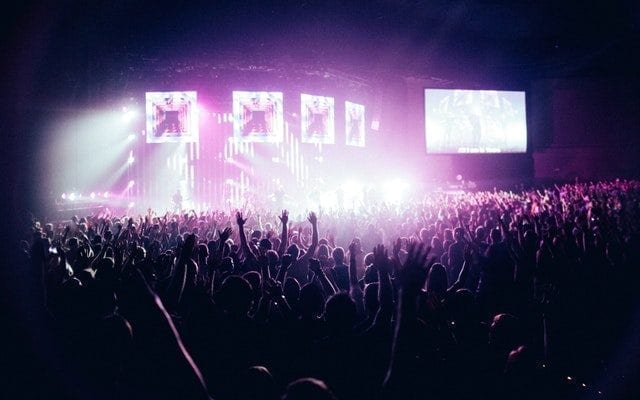 Entertainment & Events
End-of-Year Concerts for All Musical Tastes
By
|
With the weather changing and the year coming to a close, there are still a number of fantastic concerts and festivals coming up in San Diego. San Diego has a thriving music scene, and has options for all kinds of music lovers. From jazz to adrenaline pumping electronic dance music, here are some events you won't want to miss.
America's Finest City Dixieland Jazz Society, or AFCDJ for short, is hosting the San Diego Jazz Festival starting on November 22nd, and running until the 26th. Well-known as being the town jewel of jazz festivals, the week long event features plenty of jazz bands playing all types of jazz. Ranging from ragtime and traditional, to swing, rockabilly, and dixieland, the jazz lover will have a wide selection of different jazz sub genres to enjoy throughout the course of this event. The festival also features different stages, with large concert halls that allows for dancing, as well as smaller, more intimate rooms that allows the listener to truly focus on the beauty of the music being played. If you want to spend part of your Thanksgiving weekend enjoying top-notch jazz, then head over to their website for tickets and more information.
Rock-n-roll aficionados are in luck, as the legendary Guns N' Roses are playing at the Valley View Casino Center. Guns N' Roses is one of the most well-known rock bands of the past, and they continue to bring forth a thrilling, high-energy performance for their concert goers. With their release of the best-selling debut of all time, Appetite For Destruction, Guns N' Roses has been rocking stadiums since 1985. Now San Diego has a chance to show why their home can rock harder than the rest of them. The show takes place on November 28th, so head over to their website to purchase tickets.
Known for their hit songs "It's Strange" featuring K. Flag and "Weekend" featuring IconaPop, EDM duo Louis The Child will be playing in North Park at the observatory on December 13th. Louis The Child has a sound like none other, trans-versing music genres lines, and incorporating all kinds of styles into a performance that is sure to leave you amazed and with a smile on your face. This concert is perfect for you students that are just finishing up finals as the semester ends. If you're interested in seeing this genius musical duo, visit The Observatory website to get your tickets. But hurry up! Tickets are selling fast, so make sure you yours before they're gone.
If you're looking to finish of the year with a bang, then you might want to check out OMFG!. A festival of epic proportions taking place at the San Diego Sports Arena, this festival put on by LED Entertainment is well-known for being one of the premiere New Year's Eve festivals in San Diego. Taking place December 30th and 31st, OMFG! features a lineup of over 13 of the best artists in the EDM game right now. With headliners Zedd & Tiesto, and the NYE countdown set played by NGHTMRE, this event is shaping up to bring in the new year in the best way possible. I was able to attend this festival a year ago, and it was an absolutely amazing time. I highly recommend it to anyone. Find more info or purchase your tickets here.